PLEASE NOTE
Books must show: IN STOCK at your desired location for same day pick-up in stores. We recommend calling stores that show low stock numbers.
Gilda Joyce, Psychic Investigator (Paperback)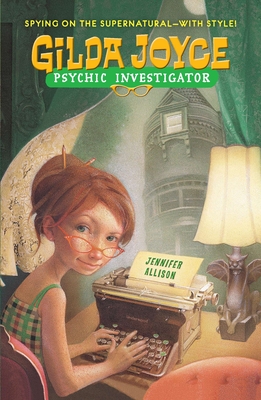 $7.99
Usually Ships in 1-5 Days
Description
---
Ever since her father died, quirky Gilda Joyce has been working hard to sharpen her psychic skills. She's determined to communicate with spirits from the Other Side and become a crack investigator of spooky, twisted mysteries. After wrangling an invitation to visit relatives in San Francisco, Gilda discovers that her dreary, tight-lipped uncle and his strange, delicate daughter need her help to uncover the terrible family secret that has a tortured ghost stalking their home. From poignant to hair-raising and hilarious, this is a behind-the-scenes, tell-all account of the very first case in the illustrious career of Gilda Joyce, Psychic Investigator.
About the Author
---
Jennifer Allison is a former high school English and creative-writing teacher who lives in Washington, D.C.