Mrs. Piggle-Wiggle (Paperback)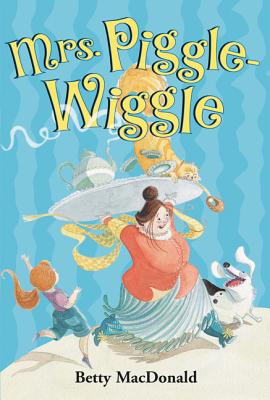 Description
---
Everyone loves Mrs. Piggle-Wiggle
Mrs. Piggle-Wiggle lives in an upside-down house ans smells like cookies. She was even married to a pirate once. Most of all, she knows everything about children. She can cure them of any ailment. Patsy hates baths. Hubert never puts anything away. Allen eats v-e-r-y slowly. Mrs Piggle-Wiggle has a treatment for all of them.
The incomparable Mrs. Piggle-Wiggle loves children good or bad and never scolds but has positive cures for Answer-Backers, Never-Want-to-Go-to-Bedders, and other boys and girls with strange habits. '[Now] in paperback . . . for a new generation of children to enjoy.' -- San Francisco Examiner Chronicle.
About the Author
---
A longtime resident of Washington State, Betty MacDonald (1908-1958) authored four humorous, autobiographical bestsellers and several children's books, including the popular Mrs. Piggle-Wiggle books.

Alexandra Boiger grew up in Munich, Germany. After studying graphic design at the Fachhochschule Augsburg, she started to work in Feature Animation for Warner Bros and DreamWorks before transitioning to become an illustrator. Since then, Alexandra has illustrated many picture and chapter books, among them The Magical Animal Adoption Agency and five books about ballerina Tallulah. A new picture book, Max and Marla, marks Alexandra's debut title as both author and illustrator. She lives in Northern California with her husband and daughter. Please visit her at www.alexandraboiger.com.