Murder Must Advertise: A Lord Peter Wimsey Mystery (Paperback)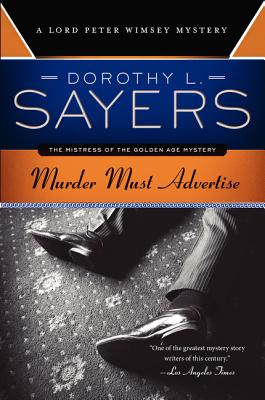 Description
---
Dorothy L. Sayers classic tale of murder and scandal at a chic London advertising agency, featuring the dashing and brilliant Lord Peter Wimsey
When executive Victor Dean dies from a fall down the iron staircase at Pym's Publicity, a posh London ad agency, Lord Peter Wimsey goes undercover to investigate. Before his tragic demise, the victim had tried to warn Mr. Pym, the firm's owner, about some scandalous behavior involving his employees.
Posing as a new copywriter, Wimsey discovers that Dean was part of an unsavory crowd at Pym's whose recreational habits link them to the criminal underworld. With time running out and the body count rising, Wimsey must rush to find the truth before his identity is discovered and a determined killer strikes again.
About the Author
---
Dorothy L. Sayers was an English writer, translator, and Christian humanist. Best known for the extremely popular Lord Peter Wimsey mystery series, Sayers also penned a number of plays, including The Man Born to Be King, essays, and translations, of which she considered Dante s Divine Comedy to be her best. Sayers died in 1950, and is buried in St. Anne s Church in London.