The Day Kennedy Was Shot (Paperback)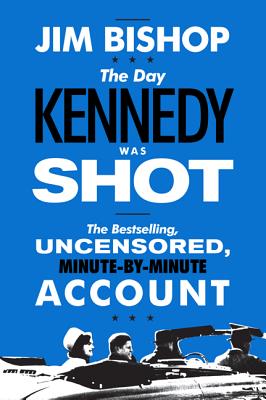 $16.99
Usually Ships in 1-5 Days
Description
---
Jim Bishop's trademark suspenseful, hour-by-hour storytelling style drives this account of an unforgettable day in American history. Culled from interviews with more than three hundred individuals, his retelling tracks all the major and minor characters of that day JFK, Oswald, Ruby, LBJ, Jackie, and others illuminating a human drama that many readers believe they know well. At once moving and terrifying, and filled with vivid detail, it delivers the haunting feeling of being there as the day's events unfolded in both Dallas and Washington.
As gripping as fiction but with a journalist's exacting detail, The Day Kennedy Was Shot captures the action, mystery, and drama that unfolded on November 22, 1963.
About the Author
---
Jim Bishop was a syndicated columnist and author of many bestselling books, including The Day Lincoln Was Shot, The Day Christ Died, and A Day in the Life of President Kennedy. Born in Jersey City, New Jersey, Bishop died in 1987.