PLEASE NOTE
Books must show: IN STOCK at your desired location for same day pick-up in stores. We recommend calling stores that show low stock numbers.
Lighthouse Island (Large Print / Paperback)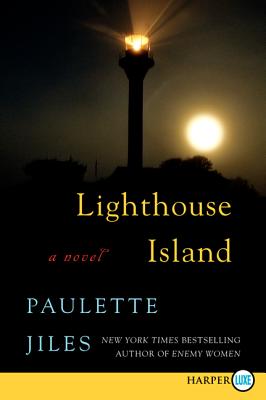 $26.99
Usually Ships in 1-5 Days
October 2013 Indie Next List
---
"A century and a half into a worldwide drought finds Earth to be a bleak, dry, decaying urban landscape, precarious for everyone but especially for Parentless Dependent Children like Nadia. Nadia is a loner, a lover of books in a television addicted world, who dreams of escaping to Lighthouse Island, an improbable haven of trees, rain, and wilderness somewhere to the northwest. This dystopian novel is beautifully written and Jiles' scenes of Nadia navigating the crumbling cityscape and her surreal interactions with the many desperate characters are vivid, shocking, and often darkly funny, all the while lit by Nadia's energy, guile, and hope."
— Cathy Langer, Tattered Cover Book Store, Denver, CO
Description
---
In the coming centuries, Earth's population has exploded and covered the planet with endless cities. It is an unwelcoming world for Nadia Stepan, abandoned at age four and left with only a drawing of the Big Dipper and her mother's parting words: "Look to the North Star, and we will always be there." Nadia grows up dreaming of the vacation spot called Lighthouse Island, in a place called the Pacific Northwest where she believes her long-lost parents must be. As her obsession grows, so too, does her determination to find her way there.
In the meantime, this bright and witty orphan finds refuge in neglected books, and the voice of Big Radio that emanates from an abandoned satellite, patiently reading the great classical books of the world.
When an opportunity for escape appears, Nadia strikes out in search of a dream. She faces every contingency with inventiveness and meets a man who changes the course of her life. Together, they head north toward a place of wild beauty that lies far beyond the megalopolis: Lighthouse Island.
About the Author
---
PAULETTE JILES is a writer and poet. She won the Governor General's award in 1984 for her collection of poems "Celestial Navigation".