Adventures with Max and Louise (Mass Market Paperbound)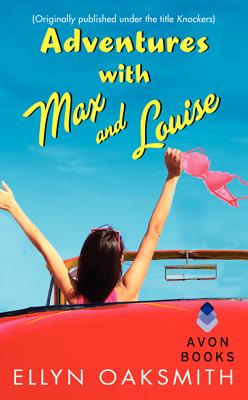 This Book Is Not Sold Online - In Store Special Order Only
Description
---
This novel was originally published as an e-book in 2011 under the title Knockers.
If you like Sophie Kinsella, Meg Cabot, and Liza Palmer, you'll love Ellyn Oaksmith
Molly Gallagher does not like to be the center of attention. As the mysterious Diner X, her pseudonym for a restaurant review column, she thrives on blending in. But before you can say "medical malpractice," she wakes up from a routine procedure to find that her chart got switched with someone else's, and now her A cup runneth over.
Suddenly, unassuming Molly is turning heads wherever she goes. The man she's been pining for since high school is sitting up and taking notice, a very handsome stranger has captured her attention, and her lifelong dream of publishing a cookbook is about to come true. But Molly feels like an imposter. Will some advice from a very strange place help her figure out how to navigate her new, full-figured world?
Molly realizes her revamped shape might change her life. She just doesn't anticipate quite how much . . .
About the Author
---
Ellyn Oaksmith is an award-winning screenwriter and novelist. Her books include Adventures with Max and Louise, Divine Moves and the upcoming Fifty Acts of Kindness (Spring 2015). Ellyn is at work on her first YA novel, Finding Nirvana. She also is part of the GirlfriendsBookClub.org which has been featured in The New York Times and USA Today. Her writing partner is a dog.