Holidays at Crescent Cove (Mass Market Paperbound)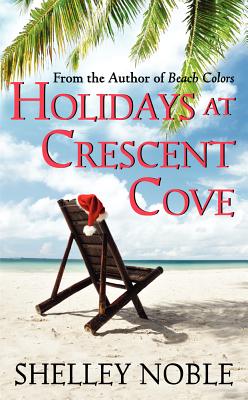 This Book Is Not Sold Online - In Store Special Order Only
Description
---
From the acclaimed author of Beach Colors come two fabulous stories of holidays spent by the beautiful shore
Thanksgiving and Christmas are all about friends, family, and good food. But this year, the holidays will truly bring the residents of Crescent Cove home.
Thanksgiving At Crescent Cove
Amidst visions of turkey and pumpkin pie, sweet Grace is ready to greet Thanksgiving in a quiet celebration of home and heart. But things don't go according to plan. Her father to whom she hasn't spoken in years comes walking through the door, expecting a reunion and her help. And of course this is the exact moment her friend Jake has finally decided to make a declaration. Will the spirit of Thanksgiving be enough to help Grace accept her family and her friend's love?
Christmas At Crescent Cove
It's Christmas, and Bri never expected to find a handsome stranger sleeping in her barn. But she never expected to be living in Crescent Cove again with her two adopted daughters. Since 'tis the season to open your home to those in need, Bri decides to let David spend the holidays with her new family, and he gives her and the girls a precious gift the true meaning of Christmas.
About the Author
---
Shelley Noble is a former professional dancer and choreographer and has worked on a number of films. She lives at the Jersey shore where she loves to visit lighthouses and vintage carousels.She is a member of Sisters in Crime, Mystery Writers of America, and Romance Writers of America.