Downton Abbey, Season One: The Complete Scripts (Paperback)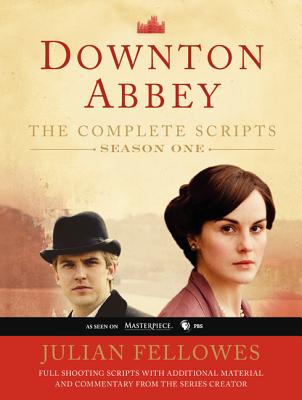 $19.99
Usually Ships in 1-5 Days
Description
---
The most successful British television drama of our time, the multi-award-winning Downton Abbey has become a national phenomenon in the U.S. as well. Created by Julian Felloweswho received an Academy Award for his screenplay for the acclaimed Robert Altman motion picture, Gosford ParkDownton Abbey features stellar performances, ravishing sets and costumes, and, most importantly, absolutely riveting plots. Now the scripts for the entire first season have been collected in one volume, along with never before seen material, incisive commentary, and color photos that will completely immerse fans in the world of Downton Abbey.
About the Author
---
Julian Fellowes is the Emmy Award-winning writer and creator of "Downton Abbey "and the winner of the 2001 Academy Award for Best Original Screenplay for "Gosford Park. "He also wrote the screenplays for "Vanity Fair "and "The Young Victoria. "He is the bestselling author of "Snobs "and "Past Imperfect. "His other works include "The Curious Adventure of the Abandoned Toys "and the book for the Disney stage musical of "Mary Poppins. "
As an actor, his roles include Lord Kilwillie in the BBC Television series "Monarch of Glen" and the 2nd Duke of Richmond in "Aristocrats, " as well as appearances in the films "Shadowlands, " "Damage, " and "Tomorrow Never Dies."
He lives in London and Dorset, England.