Sourcery (Mass Market Paperbound)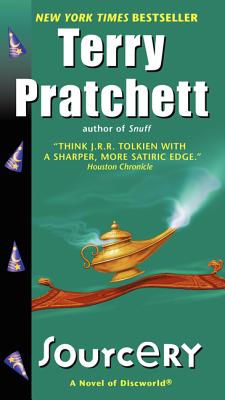 Description
---
When last seen the singularly inept wizard Rincewind had fallen off the edge of the world. Now, magically, he's turned up again, and this time he's brought the Luggage.
But that's not all . . .
Once upon a time, there was an eighth son of an eighth son who was, of course, a wizard. As if that wasn't complicated enough, said wizard then had seven sons. And then he had an eighth son a wizard squared (that's all the math, really). Who, of course, was a source of magic a sourcerer.
About the Author
---
Terry Pratchett is one of the world's most popular authors. His acclaimed novels are bestsellers in the United States and the United Kingdom, and have sold more than 85 million copies worldwide. In January 2009, Queen Elizabeth II appointed Pratchett a Knight Bachelor in recognition of his services to literature. Sir Terry lives in England.