Sacred: A Kenzie and Gennaro Novel (Paperback)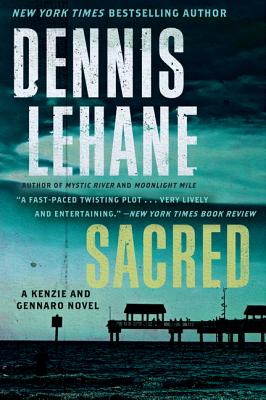 Description
---
Dennis Lehane, author of the New York Times bestseller Live by Night, brilliantly interweaves beauty and violence, integrity and evil in this thrilling, powerfully resonant classic featuring P.I.s Kenzie and Gennaro
Dying billionaire Trevor Stone hires private detectives Patrick Kenzie and Angela Gennaro to fnd his missing daughter. Grief-stricken over the death of her mother and the impending death of her father, Desiree stone has been missing for three weeks. so has the frst investigator stone hired to fnd her: Jay Becker, Patrick's mentor.
Patrick and Angie are led down a trail of half-truths and corruption where nothing is what it seems as the detectives travel from the windblown streets of Boston to the sizzling beaches of florida's Gulf coast. And the more Patrick and Angie discover, the more they realize that on this case any wrong step will certainly be their last . . .
About the Author
---
Dennis Lehane is the author of ten previous novels including the New York Times bestsellers Live by Night; Moonlight Mile; Gone, Baby, Gone; Mystic River; Shutter Island; and The Given Day as well as Coronado, a collection of short stories and a play. He lives in California with his family.