Cronkite CD: Cronkite CD (Abridged / Compact Disc, Abridged)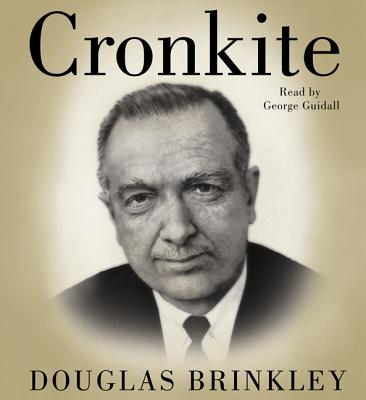 This Book Is Not Sold Online - In Store Special Order Only
Description
---
For decades, Walter Cronkite was known as "the most trusted man in America." Yet this very public figure was a remarkably private man. Drawing on unprecedented access to Cronkite's private papers as well as interviews with his family and friends, Douglas Brinkley now brings this American icon into focus as never before.
Brinkley traces Cronkite's story from his roots in Missouri and Texas through the Great Depression, during which he began his career, to World War II, when he gained notice reporting with Allied troops from North Africa, D-Day, and the Battle of the Bulge. In 1950, Edward R. Murrow recruited him to work for CBS, where he covered presidential elections, the space program, Vietnam, and the first televised broadcasts of the Olympic Games. Cronkite was also witness to many of the most profound moments in modern American history, including the Kennedy assassination, Apollos 11 and 13, Watergate, the Vietnam War, and the Iran hostage crisis.
Epic, intimate, and masterfully written, Cronkite is the much-anticipated biography of an extraordinary American life, told by one of our most brilliant and respected historians.
About the Author
---
Douglas Brinkley is a professor of history at Rice University and a contributing editor to Vanity Fair. His most recent books are The Quiet World, The Wilderness Warrior, and The Great Deluge. Six of his books have been selected as New York Times Notable Books of the Year. He lives in Texas.