Strange Stones: Dispatches from East and West (Paperback)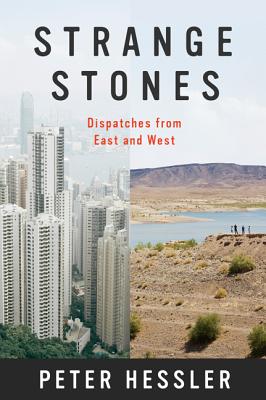 Description
---
An absorbing, original, and ambitious work of reportage from the acclaimed New Yorker correspondent
During the past decade, Peter Hessler has persistently illuminated worlds both foreign and familiar ranging from China, where he served as The New Yorker's correspondent from 2000 to 2007, to southwestern Colorado, where he lived for four years. Strange Stones is an engaging, thought-provoking collection of Hessler's best pieces, showcasing his range as a storyteller and his gift for writing as both native and knowledgeable outsider. From a taste test between two rat restaurants in South China to a profile of Yao Ming to the moving story of a small-town pharmacist, these pieces are bound by subtle but meaningful ideas: the strength of local traditions, the surprising overlap between cultures, and the powerful lessons drawn from individuals who straddle different worlds.
Full of unforgettable figures and an unrelenting spirit of adventure, Strange Stones is a dazzling display of the powerful storytelling, shrewd cultural insight, and warm sense of humor that are the trademarks of Peter Hessler's work.
About the Author
---
Peter Hessler is a staff writer at The New Yorker, where he served as the Beijing correspondent from 2000 to 2007, and is also a contributing writer for National Geographic. He is the author of River Town, which won the Kiriyama Prize; Oracle Bones, which was a finalist for the National Book Award; and, most recently, Country Driving. He won the 2008 National Magazine Award for excellence in reporting, and he was named a MacArthur Fellow in 2011. He lives in Cairo.