Black Horizon (Mass Market Paperbound)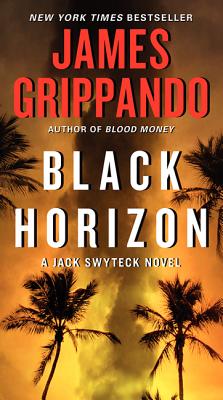 $9.99
Usually Ships in 1-5 Days
Description
---
Miami attorney Jack Swyteck finds himself in the middle of an international legal battle over a Cuban oil spill that sets him on a deadly mission
Three summers after the Deepwater Horizon catastrophe, oil is again spewing into the ocean, this time from a drilling explosion in Cuban waters fifty miles off the Florida Keys. The slick is headed straight for the United States, but the Cubans refuse American offers to assist with the cleanup, and threaten to fire on U.S. vessels entering their waters.
Jack Swyteck is called away from his honeymoon to represent an American woman whose Cuban husband was killed on the rig. Jack finds himself in dangerous waters when he discovers that his incendiary case may be lethally connected to his new wife Andie's undercover assignment for the FBI . . . and that the looming environmental catastrophe may have been no "accident" at all.
About the Author
---
James Grippando is a New York Times bestselling author of suspense. Gone Again is his twenty-fourth novel. He was a trial lawyer for twelve years before the publication of his first novel, The Pardon, in 1994, and he now serves as counsel at Boies Schiller & Flexner LLP. He lives in South Florida with his wife, three children, two cats, and a golden retriever named Max, who has no idea he s a dog.