Sidney Sheldon's Mistress of the Game (Paperback)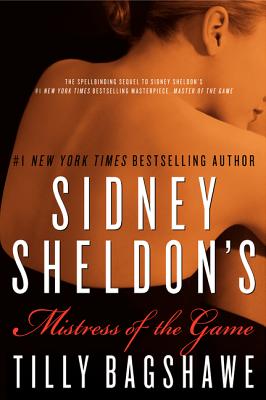 $12.99
Usually Ships in 1-5 Days
Description
---
In his most monumental bestseller, Master of the Game, the immortal Sidney Sheldon introduced the glamorous, scheming Blackwell family and its unforgettable matriarch, Kate Blackwell. Now a generation has passed, and as the world has changed, so too has Americas royal family.
The intervening years have not lessened the Blackwells talent for manipulation, domination, and passion. The children of Kates granddaughters are determined to control Kruger-Brent, Ltd., the multibillion-dollar international corporation with holdings in diverse industries around the globe. But only one can reign supreme.
In a family rife with secretsmurder, hidden identities, perversionsand a depraved sense of honor, the player who wins the game may be the only one who can survive.
About the Author
---
The late novelist and screenwriter Sidney Sheldon remains one of the world's top bestselling authors, having sold more than 300 million copies of his books. Are You Afraid of the Dark? is his most recent in a long line of huge bestsellers. He is also the only writer to have won an Oscar, a Tony, and an Edgar. The Guinness Book of World Records heralds him as the most translated author in the world.

Tilly Bagshawe is a New York Times bestselling author whose books include Sidney Sheldon s Chasing Tomorrow, Sidney Sheldon s The Tides of Memory, Sidney Sheldon s Angel of the Dark, Sidney Sheldon s After the Darkness, and Sidney Sheldon s Mistress of the Game. She lives in Los Angeles, California, and London with her husband and children.