Cut and Run (Mass Market Paperbound)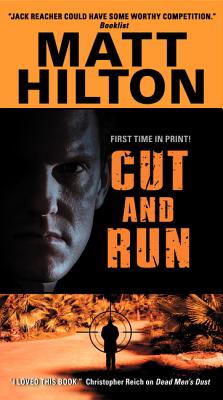 This Book Is Not Sold Online - In Store Special Order Only
Description
---
Ex-CIA and Special Ops, Joe Hunter made a lot of enemies during his covert careerbut none worse than the powerful man he left for dead in South America. Now, seven years later, someone with Hunters face has embarked on a horrific killing spree in Florida. Suddenly, people closely connected to the former military operative-turned-problem solver are dyingand when two cops who stop him for questioning are taken out by a snipers bullets, Hunter finds himself on the run from the legitimate author- ities . . . and a killers vengeance.
With nowhere to hide except in the coldblooded mercenary world of wetwork specialists, Hunter knows he faces a blood storm unlike any hes encountered beforeone that will force him to confront the damning shadows of his past as he fights, tooth and nail, for survival . . . and payback.
About the Author
---
Matt Hilton is an expert in kempo jujitsu and holds the rank of fourth dan. He founded and taught at the respected Bushidokan Dojo, and he has worked in private security and for the Cumbria police department. Hilton is married and lives in England.