Re-Claiming the Bible for a Non-Religious World (Paperback)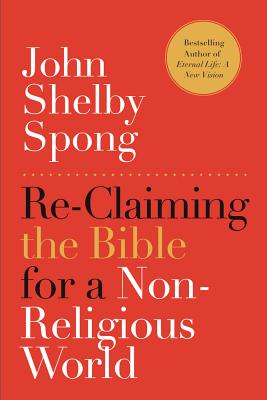 Description
---
In Re-Claiming the Bible for a Non-Religious World, bishop and social activist John Shelby Spong argues that 200 years of biblical scholarship has been withheld from lay Christians. In this brilliant follow-up to Spong's previous books Eternal Life and Jesus for the Non-Religious, Spong not only reveals the crucial truths that have long been kept hidden from the public eye, but also explores what the history of the Bible can teach us about reading its stories today and living our lives for tomorrow.
Sarah Sentilles, author of Breaking Up With God: A Love Story, applauds John Shelby Spong's Reclaiming the Bible for a Non-Religious World, writing that pulsing beneath his brilliant, thought-provoking, passionate book is this question: can Christianity survive the education of its believers? A question Bishop Spong answers with a resounding yes.
About the Author
---
John Shelby Spong the Episcopal Bishop of Newark before his retirement in 2000, has been a visiting lecturer at Harvard and at more than 500 other universities all over the world. His books, which have sold well over a million copies, include The Fourth Gospel: Tales of a Jewish Mystic; Re-Claiming the Bible for a Non-Religious World; Eternal Life: A New Vision; Resurrection: Myth or Reality?; Why Christianity Must Change or Die; and his autobiography, Here I Stand. He writes a weekly column on the web that reaches thousands of people all overthe world. To join his online audience, go to www.JohnShelbySpong.com. He lives with his wife, Christine, in New Jersey.