Psychic: My Life in Two Worlds (Hardcover)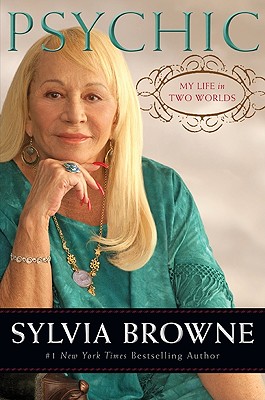 This Book Is Not Sold Online - In Store Special Order Only
Description
---
At the age of seventy-three, New York Times bestselling author Sylvia Browne is ready to tell the whole story of her extraordinary life. In Psychic, we meet the woman behind the public figure: from the child receiving her first visits from the spirit world to the teenager doubting her own sanity; from the new mother living through staggering highs and lows to the burgeoning celebrity, and, ultimately, the successful, happily married woman she is today. Filled with never-before-told stories and otherworldly encounters, Psychic is a riveting account of how Sylvia Shoemaker, a traditional girl from Missouri, became world-famous psychic Sylvia Browne.
Nothing is off-limits. Sylvia tells the little-known truths behind her three failed marriages--including physical abuse, bankruptcy, and legal troubles--and the financial and emotional damage they wreaked. She revisits her personal demons and describes her physical challenges, including her relatively recent discovery that she'd suddenly gone blind in one eye. And then there is the greatest surprise of all: Sylvia tells how, once she had reached her seventies, and believed her romantic life was over, the real Mr. Right finally--impossibly--showed up.
While the press has freely, often bitterly, weighed in on Sylvia's most painful stories, she has remained quiet--until now. Unlike any other book Sylvia has written, Psychic reaches deep beneath the surface of her life, including professional and personal experiences that she is sharing publicly for the first time. With candor, warmth, and a great deal of humor, Sylvia Browne has written the singularly captivating tale of a life lived in two worlds, filled equally with harsh earthly realities and mesmerizing spiritual insights.
About the Author
---
Sylvia Browne is a number one New York Times bestselling author and world-famous psychic who has appeared regularly on the Montel Williams Show and Larry King Live, as well as making countless other media and public appearances. She is also founder of her church, the Society of Novus Spiritus, which celebrated its twenty-fifth anniversary in 2011.