The Elusive Bride (Large Print / Paperback)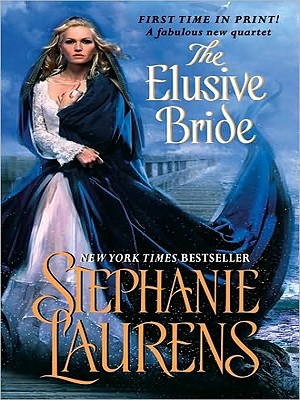 $16.99
Usually Ships in 1-5 Days
Description
---
New York Times bestselling author Stephanie Laurens takes a bold turn in her exciting new series.
A second battle-hardened, completely unstoppable, all-male hero, an ex-officer of the Crown, confronts the deadly enemy known only as the Black Cobra.
He's focused on his mission, then sees a lady he never dreamed he'd see again—with an assassin on her heels.
She secretly followed him, unaware her path is deadly—or that she'll join him to battle a treacherous foe.
Through ever-present peril, through passion, desire, and ecstasy, they race to reach England—and their destiny.
About the Author
---
La autora best seller del New York Times, Stephanie Laurens, comenzo a escribir como una forma de escape del arido mundo de la ciencia profesional, un pasatiempo que rapidamente se convirtio en una carrera. Sus novelas ambientadas en la regencia de Inglaterra han cautivado a lectores en todo el planeta, convirtiendola en una de las autoras de novelas romanticas mas queridas y populares en todo el mundo.Loving Rosees su libro numero cincuenta y cuatro. Todas sus obras anteriores siguen a la venta y estan disponibles facilmente.