Gator A-Go-Go (Large Print / Paperback)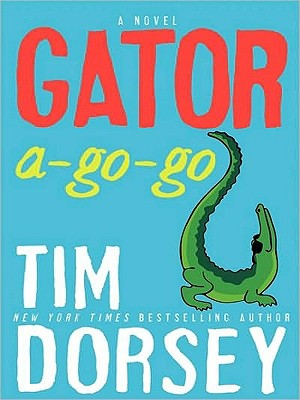 This Book Is Not Sold Online - In Store Special Order Only
Description
---
That's right: Serge storms and Coleman do spring break!
One spring break location obviously isn't enough for Serge, so he must hit them all. Along the way he and his sidekick, Coleman, attract a growing following of the nation's top college students . . . and a mysterious gang that leaves a trail of young bodies in its wake.
After years of quiet, a legendary Miami kingpin from the anything-goes eighties is suddenly back in the news . . . along with one of the state's most psychotic homicidal monsters, every bit as criminally insane as Sergeexcept without the morals.
The mysteries continue to mount: How did Coleman end up with even more disciples than Serge? Can kids successfully climb fences while carrying pizzas? Will Serge survive the carnage, armed with a GPS and a kiddie pool?
Pack the cooler, load the car, and head to where the water is warm for a spring vacation you won't soon forgetno matter how much you might try!
About the Author
---
Tim Dorsey was a reporter and editor for the Tampa Tribune from 1987 to 1999, and is the author of eighteen other novels. He lives in Tampa, Florida.