Sugar and Spice (Paperback)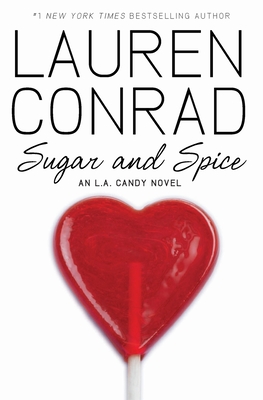 $9.99
Usually Ships in 1-5 Days
Description
---
Sugar and spice . . . not everyone's nice.
Fresh from being betrayed by one of her closest friends, new celebrity Jane Roberts has learned a few lessons. Most important: know who to trust. And in Hollywood, that list is short.Determined to get control of her life, Jane swears off boys and all the trouble they bring. But when high school sweetheart Caleb and L.A. crush Braden show up, both acting sweeter than ever, Jane has a hard time remembering her no-boys rule.
And for the first time Jane's best friend, Scarlett, has only one guy on her mind: her new boyfriend, Liam. But being on a hit reality show means hanging out with other guys on-camera, and Liam isn t too happy with pretending to play a bit part in her love life.
Just when everything feels out of control, Jane makes a discovery that changes everyone's definition of reality forever. In television star Lauren Conrad's L.A. Candy series, the drama is pure dishy fun.
About the Author
---
Lauren Conrad is best known for starring in the MTV hit series The Hills. She is the author of several New York Times bestsellers, including the L.A. Candy series as well as Lauren Conrad Style and Lauren Conrad Beauty, her fashion and beauty guides. In 2009 she launched LC Lauren Conrad, exclusively for Kohl's, and the line has since expanded to shoes, accessories, and sunglasses. In 2011 she debuted her newest clothing line, Paper Crown, which is a modern take on classic style. In summer 2012 Lauren Conrad launched her BlueAvocado XO(eco) line of sustainable lifestyle products, marking the first celebrity portfolio designed entirely to reduce waste and conserve natural resources.
She has been featured on the covers of Elle, Glamour, Teen Vogue, Cosmopolitan, Rolling Stone, Seventeen, Shape, and Entertainment Weekly, among others. She lives in Los Angeles.