Mule Bone: A Comedy of Negro Life (Paperback)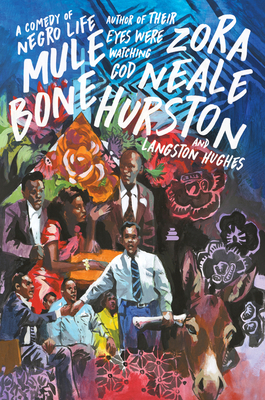 $13.99
Usually Ships in 1-5 Days
Description
---
The only collaboration between the two brightest lights of the Harlem Renaissance Zora Neale Hurston and Langston Hughes
In 1930, two giants of African American literature joined forces to create a lively, insightful, often wildly farcical look inside a rural Southern black community the three-act play Mule Bone. In this hilarious story, Jim and Dave are a struggling song-and-dance team, and when a woman comes between them, chaos ensues in their tiny Florida hometown. This extraordinary theatrical work broke new ground while triggering a bitter controversy between the collaborators that kept it out of the public eye for sixty years.
This edition of the rarely seen stage classic features Hurston's original short story, "The Bone of Contention," as well as the complete recounting of the acrimonious literary dispute that prevented Mule Bone from being produced or published until decades after the authors' deaths.
About the Author
---
Zora Neale Hurston, the author of Their Eyes Were Watching God, was deemed "one of the greatest writers of our time" by Toni Morrison. With the publication of Lies and Other Tall Tales, The Skull Talks Back, and What's the Hurry, Fox? new generations will be introduced to Hurston's legacy. She was born in Notasulga, Alabama, in 1891, and died in 1960.

Langston Hughes (1902 1967) was born in Joplin, Missouri, and lived much of his life in Harlem, New York. As one America s most cherished chroniclers of the black experience, known for his work during the Harlem Renaissance, Hughes s work was constantly groundbreaking throughout his forty-six-year career. His poetry about the ocean and the symbolism that surrounds it stems from his travels through Africa and Europe working as a seaman.