Night Whispers (Paperback)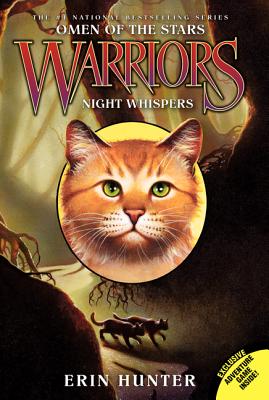 This Book Is Not Sold Online - In Store Special Order Only
Description
---
After the sharp-eyed Jay and the roaring Lion, peace will come on Dove's gentle wing.
Jayfeather and Lionblaze are determined to uncover the real reason that ThunderClan was led into the deadly battle with ShadowClan. Meanwhile, Dovepaw grapples with a startling fact and realizes that evil is sometimes no more than a whisker's length away. As tensions grow between the four Clans, one cat will make a stand for what is right and another will be lost to the fight.
About the Author
---
Erin Hunter is inspired by a love of cats and a fascination with the ferocity of the natural world. As well as having a great respect for nature in all its forms, Erin enjoys creating rich mythical explanations for animal behavior, shaped by her interest in astrology and standing stones.