The Outlaw Demon Wails (Compact Disc)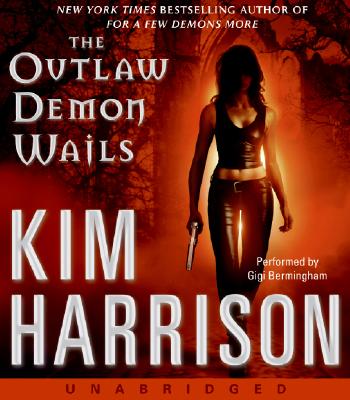 This Book Is Not Sold Online - In Store Special Order Only
Description
---
To save the lives of her friends, Rachel did the unthinkable: she willingly trafficked in forbidden demon magic. And now her sins are coming home to haunt her.
As Rachel searches for the truth behind a terrifying murder, an even greater menace threatens, for the demon Algaliarept will stop at nothing to claim her, and the discovery of a shocking family secret throws Rachel's entire life into question. If she is ever to live free, Rachel must first walk willingly into the demonic ever-after in search of long-lost ancient knowledge.
But when you dance with demons, you lay your soul on the line . . . and there are some lines that should never be crossed.
About the Author
---
New York Times bestselling author Kim Harrison was born and raised in the upper Midwest. Her bestselling Hollows novels include Dead Witch Walking; The Good, the Bad, and the Undead; Every Which Way But Dead; A Fistful of Charms; For a Few Demons More; The Outlaw Demon Wails; White Witch, Black Curse; Black Magic Sanction; Pale Demon, A Perfect Blood, Ever After, and The Undead Pool, plus the short story collection Into the Woods, The Hollows Insider and graphic novels Blood Work and Blood Crime. She also writes the Madison Avery series for young adults.

GIGI BERMINGHAM is an accomplished stage and television actress, with several audiobooks to her credit.