Lies (Paperback)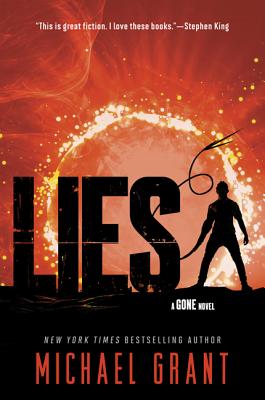 Description
---
It's been seven months since all the adults disappeared. Gone. It happens in one night: a girl who died now walks among the living; Zil and the Human Crew set fire to Perdido Beach; and amid the flames and smoke, Sam sees the figure of the boy he fears the most: Drake. But Drake is dead or so they thought.
Perdido Beach burns and battles rage: Astrid against the Town Council; the Human Crew versus the mutants; and Sam against Drake, who is back from the dead and ready to finish where he and Sam left off. They say that death is a way to escape the FAYZ, but are the kids of Perdido Beach desperate enough to believe that death will set them free?
About the Author
---
Michael Grant is the cocreator and coauthor of the series of books and publishing phenomenon Animorphs and the Everworld series. He lives in Chapel Hill, North Carolina, with his wife, Katherine Applegate, and their two children.