I Shall Wear Midnight (Hardcover)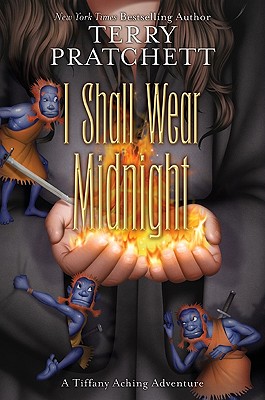 $16.99
Usually Ships in 1-5 Days
Description
---
The fourth in a series of Discworld novels starring the young witch Tiffany Aching.
As the witch of the Chalk, Tiffany Aching performs the distinctly unglamorous work of caring for the needy. But someone or something is inciting fear, generating dark thoughts and angry murmurs against witches. Tiffany must find the source of unrest and defeat the evil at its root. Aided by the tiny-but-tough Wee Free Men, Tiffany faces a dire challenge, for if she falls, the whole Chalk falls with her. . . .
About the Author
---
Terry Pratchett is one of the world's most popular authors. His acclaimed novels are bestsellers in the United States and the United Kingdom, and have sold more than 85 million copies worldwide. In January 2009, Queen Elizabeth II appointed Pratchett a Knight Bachelor in recognition of his services to literature. Sir Terry lives in England.
Praise For…
---
"At once touchingly poignant and uproariously hilarious, this novel is a splendid goodbye to a batch of characters who will be missed by readers who still must admit that, with this fourth volume, their stories have been well and thoroughly told"—
-Bulletin of the Center for Children's Books (starred review)