The Witch of Portobello (Compact Disc)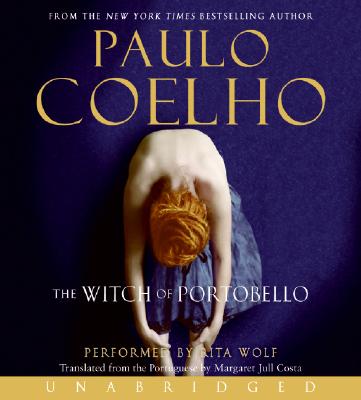 This Book Is Not Sold Online - In Store Special Order Only
Description
---
How do we find the courage to always be true to ourselves—even if we are unsure of who we are?
The Witch of Portobello is the story of a mysterious woman named Athena, told by the many who knew her well—or hardly at all.
"People create a reality and then become the victims of that reality. Athena rebelled against that—and paid a high price."
—Heron Ryan, journalist
"Athena's great problem was that she was a woman of the twenty-second century living in the twenty-first. Did she pay a price? She certainly did. But she would have paid a still higher price if she had repressed her natural exuberance. She would have been bitter, frustrated, always saying 'I'll just sort these things out, then I'll devote myself to my dream,' always complaining 'that the conditions are never quite right'."
—Deirdre O'Neil, known as Edda
Like The Alchemist, The Witch of Portobello is the kind of story that will transform the way readers think about love, passion, joy, and sacrifice.
About the Author
---
Paulo Coelho, born in Rio de Janeiro in 1947, is one of the bestselling and most influential authors in the world. The Alchemist, The Pilgrimage, The Valkyries, Brida, Veronika Decides to Die, Eleven Minutes, The Zahir, The Witch of Portobello, The Winner Stands Alone, Aleph, Manuscript Found in Accra, and Adultery, among others, have sold over 175 million copies worldwide, and The Alchemist has been on the New York Times bestseller list for over 360 weeks.
Paulo Coelho has been a member of the Brazilian Academy of Letters since 2002, and in 2007, he was appointed United Nations Messenger of Peace. He is also the most followed author on social media.
Javier Marias is an award-winning Spanish novelist. He is also a translator and columnist, as well as the current king of Redonda. He was born in Madrid in 1951 and published his first novel at the age of nineteen. He has held academic posts in Spain, the US (he was a visiting professor at Wellesley College) and Britain, as a lecturer in Spanish Literature at Oxford University. He has been translated into 34 languages, and more than six million copies of his books have been sold worldwide. In 1997 he won the Nelly Sachs Award; the Comunidad de Madrid award in 1998; in 2000 the Grinzane Cavour Award, the Alberto Moravia Prize, and the Dublin IMPAC Award. He also won the Spanish National Translation Award in 1979 for his translation of Tristram Shandy in 1979. He was a professor at Oxford University and the Complutense of Madrid. He currently lives in Madrid.