Delusion (Mass Market Paperbound)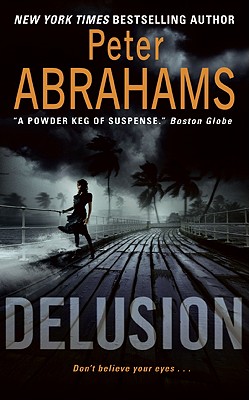 This Book Is Not Sold Online - In Store Special Order Only
Description
---
The monster storm "Bernardine" did more than devastate the tiny Gulf Coast community of Belle Ville.
It uncovered suppressed evidence that exonerates a man wrongly imprisoned for murder.
Twenty years ago Nell Jarreau identified Alvin "Pirate" DuPree as the murderer who killed her boyfriend right in front of her—and she later went on to marry the detective, now the police chief, who made the arrest. She and Clay raised a daughter and had a happy life—but now Pirate is free, leaving Nell haunted by doubt, guilt, fear . . . and troubling hints that a rot may be festering at her own family's core. For the sake of her sanity, her marriage, and the safety of those she loves, Nell must uncover the truth about a nightmare that will not end. But the search is leading her into twisting dark alleys she might never escape from . . . where a wild card ex-con waits in the shadows.
About the Author
---
Peter Abrahams is the author of eleven previous novels, including "Last of the Dixie Heroes," "Crying" "Wolf," "A Perfect Crime," "The Fan," and "Revolution #9," He lives on Cape Cod with his wife and four children. Visit his Web site at www.PeterAbrahams.com.