PLEASE NOTE
Books must show: IN STOCK at your desired location for same day pick-up in stores. We recommend calling stores that show low stock numbers.
Cat Raise the Dead: A Joe Grey Mystery (Mass Market Paperbound)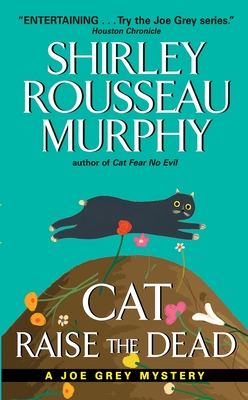 This Book Is Not Sold Online - In Store Special Order Only
Description
---
Joe Grey can't believe his human housemate Clyde would even consider volunteering him for the Animal Therapy program at the local nursing home, just when Joe was on the verge of solving the string of burglaries that has Molena Point residents shaking in their collective boots. But it turns out it's Dulcie, Joe's pretty little cat-friend, who came up with the idea of subjecting Joe to the cooing attentions of a bunch of doddering old coots. Dulcie believes there's more going on at the old folks' home than the care and feeding of lonely seniors. And she needs Joe's help in getting to the bottom of a conspiracy ... and a very suspicious set of deaths.
About the Author
---
Shirley Rousseau Murphy writes the popular Joe Grey mystery series and is a noted children s book author who has received five Dixie Council of Authors and Journalists Awards. She lives in Carmel, a village which inspires the charm for Molena Point