The Great and Secret Show (Paperback)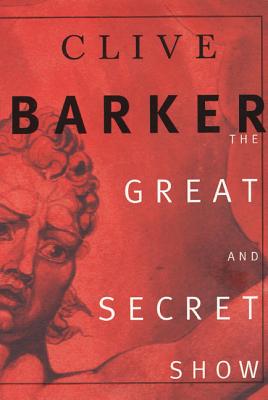 $18.99
Usually Ships in 1-5 Days
Description
---
In the little town of Palomo Grove, two great armies are amassing; forces shaped from the hearts and souls of America. In this New York Times bestseller, Barker unveils one of the most ambitious imaginative landscapes in modern fiction, creating a new vocabulary for the age-old battle between good and evil. Carrying its readers from the first stirring of consciousness to a vision of the end of the world, The Great and Secret Show is a breathtaking journey in the company of a master storyteller.
About the Author
---
Clive Barker is the bestselling author of twenty-two books, including the New York Times bestsellers Abarat; Abarat: Days of Magic, Nights of War; and The Thief of Always. He is also an acclaimed painter, film producer, and director. For twelve years Mr. Barker has been working on a vast array of paintings to illuminate the text of The Books of Abarat, more than one hundred and twenty-five of which can be found within this volume.
Mr. Barker lives in California. He shares his house with seven dogs, three cockatiels, several undomesticated geckoes, an African gray parrot called Smokey, and a yellow-headed Amazon parrot called Malingo.