The Horse and His Boy Adult CD: The Horse and His Boy Adult CD (Compact Disc)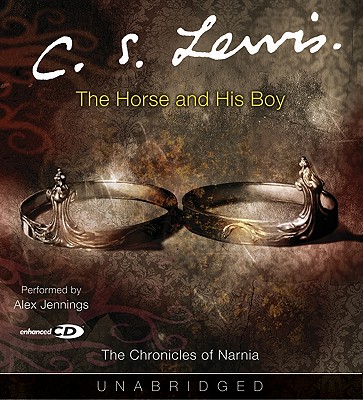 This Book Is Not Sold Online - In Store Special Order Only
Description
---
In the never-ending war between good and evil, The Chronicles of Narnia set the stage for battles of epic proportions. Some take place in vast fields, where the forces of light and darkness clash. But other battles occur within the small chambers of the heart and are equally decisive.
Journeys to the ends of the world, fantastic creatures, betrayals, heroic deeds, and friendships won and lost -- all come together in an unforgettable world of magic. So join a wild gallop for freedom.
Performed by Alex Jennings
About the Author
---
Clive Staples Lewis (1898-1963) was one of the intellectual giants of the twentieth century and arguably the most influential Christian writer of his day. He was a Fellow and Tutor in English literature at Oxford University until 1954 when he was unanimously elected to the Chair of Medieval and Renaissance English at Cambridge University, a position he held until his retirement. His major contributions in literary criticism, children's literature, fantasy literature, and popular theology brought him international renown and acclaim. He wrote more than thirty books, allowing him to reach a vast audience, and his works continue to attract thousands of new readers every year. His most distinguished and popular accomplishments include The Chronicles of Narnia, Out of the Silent Planet, The Four Loves, The Screwtape Letters, and Mere Christianity.