Be Cool CD: Be Cool CD (Compact Disc)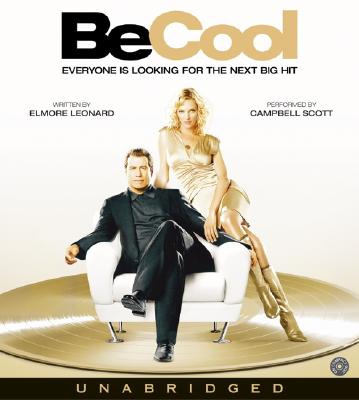 This Book Is Not Sold Online - In Store Special Order Only
Description
---
The sequel to Chili Palmer's hit movie Get Leo tanked and now Chili's itching for a comeback. So when a power-lunch with record label executive and former associate Tommy Athens ends in a mob hit, he soon finds himself in an unlikely alliance with organized crime detective Darryl Holmes and the likely next target of Russian gangsters. But where others see danger, Chili Palmer sees story possibilities.
Enter Linda Moon, a singer with aspirations that go further than her current gig in a Spice Girls cover band. Always keeping the fledgling film in mind, Chili takes over as Linda's manager, entering the world of rock stars, pop divas, and hip-hop gangstas. As he wings his way to success in the music business with his trademark cool, Chili manipulates his adversaries and advances his friends, all the while basing the plot of his new film on the action that results. Rife with drama, jealousy, and betrayal, all Chili needs to do is survive to make a new box office hit.
About the Author
---
Elmore Leonard has written more than forty books during his highly successful writing career, including the bestsellers Road Dogs, Up in Honey's Room, The Hot Kid, Mr. Paradise, Tishomingo Blues, and the critically acclaimed collection of short stories When the Women Come Out to Dance. Many of his books have been made into movies, including Get Shorty, Out of Sight, and Be Cool. Justified, the hit series from FX, is based on Leonard's character Raylan Givens, who appears in Riding the Rap, Pronto, the short story "Fire in the Hole," and Raylan. Leonard is the recipient of the National Book Foundation's Medal for Distinguished Contribution to American Letters, the Lifetime Achievement Award from PEN USA, and the Grand Master Award of the Mystery Writers of America. He lives in Bloomfield Village, Michigan.