The Complete Western Stories of Elmore Leonard CD (Abridged / Compact Disc)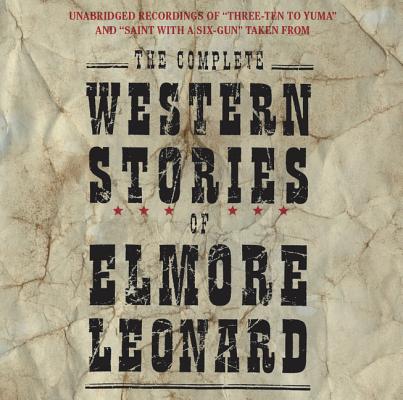 $9.99
Usually Ships in 1-5 Days
Description
---
From Elmore Leonard, the author who has influenced more writers than anyother, come two thrilling stories of law in the Old West, upheld by the barrel of a six-gun.
"Three-ten to Yuma:" Deputy Paul Scallen will earn his one hundred fifty dollars if he can get his prisoner Jim Kidd on the train to Yuma Prison. But the members of Kidd's gang have determined that Scallen won't live long enough to make the Three-Ten to Yuma.
"Saint with a Six-Gun:" Bobby Valdez will hang in the morning and young Lyall Quinlan is proud to guard him through the night. But Valdez doesn't seem like a cold-blooded killer and his request for last rites may just set him free ... or get them both killed.
Performed by Henry Rollins, these classics of bullets and bad men demonstrate the superb talent for language and gripping narrative that made Elmore Leonard one of the most acclaimed writers of our time.
About the Author
---
Elmore Leonard wrote more than forty books during his long career, including the bestsellers Raylan, Tishomingo Blues, Be Cool, Get Shorty, and Rum Punch, as well as the acclaimed collection When the Women Come Out to Dance, which was a New York Times Notable Book. Many of his books have been made into movies, including Get Shorty and Out of Sight. The short story "Fire in the Hole," and three books, including Raylan, were the basis for the FX hit show Justified. Leonard received the Lifetime Achievement Award from PEN USA and the Grand Master Award from the Mystery Writers of America. He died in 2013.

Henry Rollins joined the band Black Flag in 1981. In 1986 he formed the Rollins Band. His publishing company, 2-13-61, has released more than a dozen books, several CDs and DVDs of his own, and the work of others such as Henry Miller, Iggy Pop and Nick Cave. He has performed in several movies and TV shows including Bad Boys II, Heat, and Drew Carey.