Are You Afraid of the Dark? LP (Large Print / Paperback)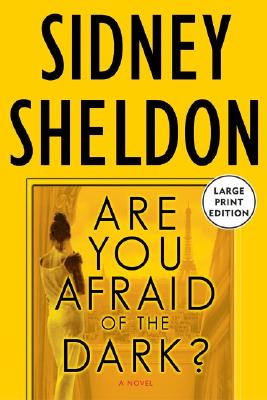 This Book Is Not Sold Online - In Store Special Order Only
Description
---
All around the globe, people are being reported dead or missing. At first these seem to be random incidents, but the police soon discover that all four of the victims are connected to Kingsley International Group, the largest think tank in the world.
Now someone is intent on murdering Kelly Harris and Diane Stevens, young widows of two of the victims. Forced together for protection, the two women embark on a terrifying game of cat and mouse against the unknown forces out to destroy them.
Taut with suspense and vivid characterization, the long-awaited Are You Afraid of the Dark? is Sidney Sheldon at the top of his game.
About the Author
---
The late novelist and screenwriter Sidney Sheldon remains one of the world's top bestselling authors, having sold more than 300 million copies of his books. Are You Afraid of the Dark? is his most recent in a long line of huge bestsellers. He is also the only writer to have won an Oscar, a Tony, and an Edgar. The Guinness Book of World Records heralds him as the most translated author in the world.