Nietzsche: Volumes Three and Four: Volumes Three and Four (Paperback)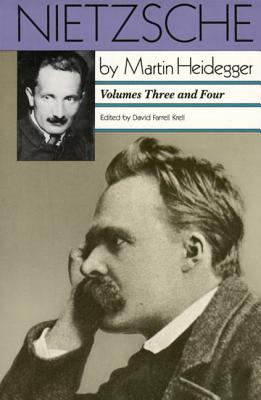 This Book Is Not Sold Online - In Store Special Order Only
Description
---
A landmark discussion between two great thinkers--the second (combining volumes III and IV) of two volumes inquiring into the central issues of Friedrich Nietzsche's philosophy.
About the Author
---
Martin Heidegger (1889-1976) spent most of his career teaching at the University of Freiburg. His most prominent works include "Being and Time," "Discourse on Thinking," "Identity and Difference," "What Is Called Thinking?," and "Poetry, Language, Thought,"
Joan Stambaugh is a professor emerita of philosophy at Hunter College of the City University of New York. She is the author, most recently, of "The Finitude of Being," "The Other Neitzsche," and "The Formless Self,"

David Farrel Krell is Professor and Chair of Philosophy at DePaul University and author of Postponements: Woman, Sensuality, and Death in Nietzsche (1986) and Of Memory, Reminiscence, and Writing: On the Verge (1990). He is also the editor and translator of Heidegger's four-volume Nietzsche, Early Greek Thinking, and Basic Writings (1979).