Jesus: Uncovering the Life, Teachings, and Relevance of a Religious Revolutionary (Hardcover)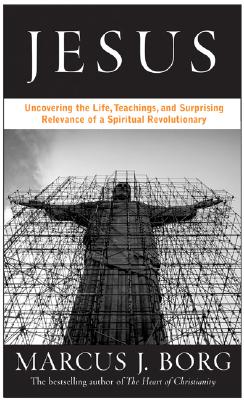 This Book Is Not Sold Online - In Store Special Order Only
Description
---
From top Jesus expert Marcus Borg, a completely updated and revised version of his vision of Jesus—as charismatic healer, sage, and prophet, a man living in the power of the spirit and dedicated to radical social change.
Fully revised and updated, this is Borg's major book on the historial Jesus. He shows how the Gospel portraits of Jesus, historically seen, make sense. Borg takes into account all the recent developments in historical Jesus scholarship, as well as new theories on who Jesus was and how the Gospels reflect that.
The original version of this book was published well before popular fascination with the historical Jesus. Now this new version takes advantage of all the research that has gone on since the 80s. The revisions establish it as Borg's big but popular book on Jesus.
About the Author
---
Marcus J. Borg is Canon Theologian at Trinity Episcopal Cathedral in Portland, Oregon. He was Hundere Chair of Religion and Culture at Oregon State University until his retirement in 2007. Borg is the author of nineteen books, including the bestselling The Heart of Christianity, Meeting Jesus Again for the First Time, Reading the Bible Again for the First Time, and the novel Putting Away Childish Things. He was an active member of the Jesus Seminar when it focused on the historical Jesus, and he has been chair of the Historical Jesus section of the Society of Biblical Literature.
Praise For…
---
"Borg pours a lifetime of scholarship into this provocative overview of Jesus's life."
-Detriot Free Press