The Sledding Hill (Library Binding)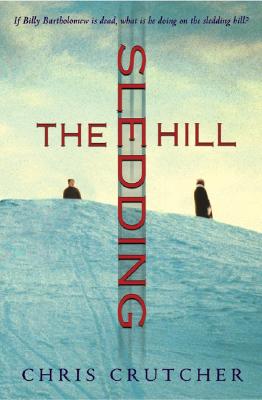 This Book Is Not Sold Online - In Store Special Order Only
Description
---
Billy Bartholomew has an audacious soul, and he knows it. Why? Because it's all he has left. He's dead.
Eddie Proffit has an equally audacious soul, but he doesn't know it. He's still alive.
These days, Billy and Eddie meet on the sledding hill, where they used to spend countless hours -- until Billy kicked a stack of Sheetrock over on himself, breaking his neck and effectively hitting tilt on his Earthgame. The two were inseparable friends. They still are. And Billy is not about to let a little thing like death stop him from hanging in there with Eddie in his epic struggle to get his life back on track.
About the Author
---
Chris Crutcher has written nine critically acclaimed novels, an autobiography, and two collections of short stories. He has won three lifetime achievement awards for the body of his work: the Margaret A. Edwards Award for Outstanding Literature for Young Adults, the ALAN Award for Significant Contribution to Adolescent Literature, and the NCTE National Intellectual Freedom Award. He has been a child and family therapist with the Spokane Community Mental Health Center and is currently chairperson for the Spokane Child Protection Team. Chris Crutcher lives in Spokane, Washington.