PLEASE NOTE
Books must show: IN STOCK at your desired location for same day pick-up in stores. We recommend calling stores that show low stock numbers.
Midnight in Ruby Bayou (Large Print / Paperback, Large Print)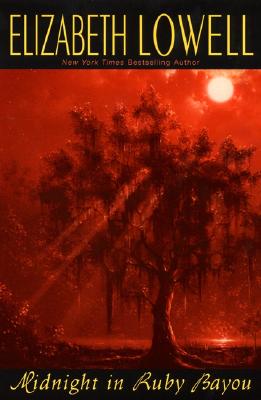 This Book Is Not Sold Online - In Store Special Order Only
Description
---
From New York Times bestselling author Elizabeth Lowell comes a tale of adventure and electrifying suspense. Faith Donovan has poured her heart and soul into making exquisite artistic jewelry favored by the rich and famous. Her creations require rubles of the finest quality. To get such gems, Faith, whom experience has taught to trust NO man outside her family, must work with Owen Walker, an easy-going Southerner with an intimate knowledge of the ruby trade and mans murderous greed. Faith and Walker travel to Savannah to seek the help of the Montegeaus, a family reputed to be in possession of a fortune in fine gems. Drawn into a terrifying web of greed, corruption, and betrayal, Faith and Walker discover the dark and shameful secrets of generations of Montegeaus. Horrified by what they have learned and the danger that is closing in on them, they race for their lives across the black water of the salt marshes-pursued by greedy men and a deadly past.