The Wailing Wind CD: The Wailing Wind CD (Compact Disc)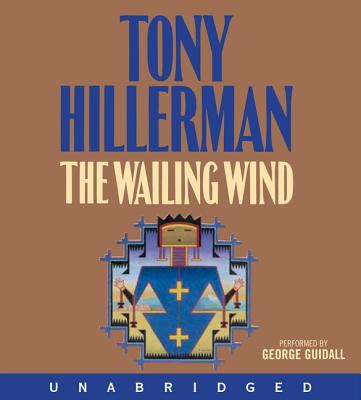 This Book Is Not Sold Online - In Store Special Order Only
Description
---
Nothing had seemed complicated about the old "Golden Calf" case. A con game had gone sour. Wealthy old Wiley Denton had shot the swindler, called the police, confessed, and done his short prison time. No mystery there. Except why did the rich man's bride vanish? Cynics said she was part of the swindle plot, but that explanation never quite satisfied retired Lieutenant Joe Leaphorn, though the case was long over. Now, papers found by Sergeant Jim Chee and Officer Bernie Manuelito in a new homicide case connect the victim to Denton and to the mythical Golden Calf Mine. The first victim had been there just hours before Denton killed him. And while Denton was killing him, four children trespassing in the long-abandoned Wingate Ordnance Depot reported to police that they had heard what sounded like music and the cries of a woman.
The questions raised by this second Golden Calf murder draw Joe Leaphorn out of retirement and aren't answered until Leaphorn discovers what the young trespassers heard in the wailing wind.
About the Author
---
Tony Hillerman was the former president of the Mystery Writers of America and received its Edgar® and Grand Master awards. His other honors include the Center for the American Indian's Ambassador Award, the Silver Spur Award for the best novel set in the West, and the Navajo Tribe's Special Friend Award. He lived with his wife in Albuquerque, New Mexico.