Submitted by
NYMBC
on Thu, 11/06/2014 - 11:20am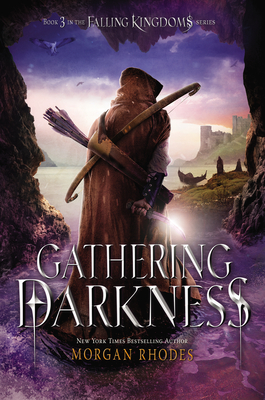 Publication date: December 9th, 2014
What it's about:
Love, vengeance, and greed spark a deadly quest for magic in the third book of the Falling Kingdoms series
Prince Magnus has just witnessed torture, death, and miracles during the bloody confrontation that decimated the rebel forces. Now he must choose between family and justice as his father, the cruel King Gaius, sets out to conquer all of Mytica. All Gaius needs now are the Kindred--the four elemental crystals that give godlike powers to their owner. But the King of Blood is not the only one hunting for this ancient, storied magic. . . .
THE KRAESHIANS join the hunt. Ashur and Amara, the royal siblings from the wealthy kingdom across the Silver Sea, charm and manipulate their way to the Kindred, proving to be more ruthless than perhaps even the King of Blood himself. THE REBELS forge ahead. Princess Cleo and vengeful Jonas lead them, slaying with sweetness, skill, and a secret that can control Lucia's overpowering magic--all so they can use the Kindred to win back their fallen kingdoms. THE WATCHERS follow Melenia out of the Sanctuary. They ally in the flesh with King Gaius, who vows to use Lucia's powers to unveil the Kindred.The only certainty in these dark times is that whoever finds the magic first will control the fate of Mytica...but fate can be fickle when magic is involved.
Why we can't wait: If you know me at all, you know I'm obsessed with Morgan Rhodes' Falling Kingdoms series. Like. OBSESSED. This series has been one of my favorites since it first came out and I'm dying to get my hands on Gathering Darkness. Mystery, magic, violence, rivalries, revenge, and romance make up this phenomenal story. I'm freaking out guys. Seriously, FREAKING OUT. Can it be December already!?
Anna from Books Inc. Palo Alto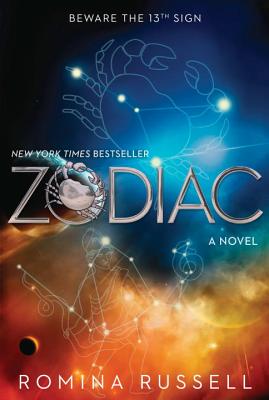 Publication date: December 9th, 2014
What it's about:
At the dawn of time, there were 13 Houses in the Zodiac Galaxy. Now only 12 remain....
Rhoma Grace is a 16-year-old student from House Cancer with an unusual way of reading the stars. While her classmates use measurements to make accurate astrological predictions, Rho can't solve for 'x' to save her life--so instead, she looks up at the night sky and makes up stories.
When a violent blast strikes the moons of Cancer, sending its ocean planet off-kilter and killing thousands of citizens--including its beloved Guardian--Rho is more surprised than anyone when she is named the House's new leader. But, a true Cancrian who loves her home fiercely and will protect her people no matter what, Rho accepts.
Then, when more Houses fall victim to freak weather catastrophes, Rho starts seeing a pattern in the stars. She suspects Ophiuchus--the exiled 13th Guardian of Zodiac legend--has returned to exact his revenge across the Galaxy. Now Rho--along with Hysan Dax, a young envoy from House Libra, and Mathias, her guide and a member of her Royal Guard--must travel through the Zodiac to warn the other Guardians.
But who will believe anything this young novice says? Whom can Rho trust in a universe defined by differences? And how can she convince twelve worlds to unite as one Zodiac?
Embark on a dazzling journey with "ZODIAC," the first novel in an epic sci-fi-meets-high-fantasy series set in a galaxy inspired by the astrological signs.
Why we can't wait:
I love science fiction. There isn't enough of it it the YA world. I want more. I think I've found it. An exiled guardian of the 13th Zodiac sign?! 12 worlds all revolving around their specific sign?! A group of inexperienced teens working together to save the UNIVERSE!? Yeah I'm totally hooked. For some reason this also reminds of Guardians of the Galaxy which is the best movie ever.
Anna from Books Inc. Palo Alto