Submitted by
NYMBC
on Wed, 01/07/2015 - 2:57pm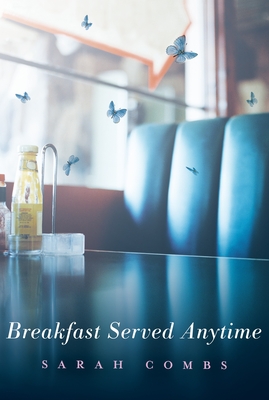 Breakfast Served Anytime by Sarah Combs
Publication Date: April 8th, 20214
Publisher: Candlewick
Genre: contemporary fiction/realistic fiction
When Gloria sets out to spend the summer before her senior year at a camp for gifted and talented students, she doesn't know quite what to expect. Fresh from the heartache of losing her grandmother and missing her best friend, Gloria resolves to make the best of her new circumstances. But some things are proving to be more challenging than she expected. Like the series of mysterious clues left by a certain Professor X before he even shows up to teach his class, Secrets of the Written Word. Or the very sweet, but very conservative, roommate whose coal-industry family champions mountaintop removal. Not to mention the obnoxious Mason, who dresses like the Mad Hatter and immediately gets on Gloria's nerves — but somehow won't escape her thoughts. Beautifully told by debut author Sarah Combs, this honest and touching story of growing up is imbued with the serene atmosphere of Kentucky's natural landscape.
What an accomplished first novel! I think Combs really makes the best of the YA genre and the first person narrative. This book explores how young people specifically can deal with: political disagreements with friends, crushing on someone you hate, honestly questioning the integrity of an authority figure, losing your #1 role model, growing out of the future you once dreamed for yourself, and so much more. It is also a rare and wonderful shout-out to my home state of Kentucky. Endorsed 100%!
Liz from Books Inc. Berkeley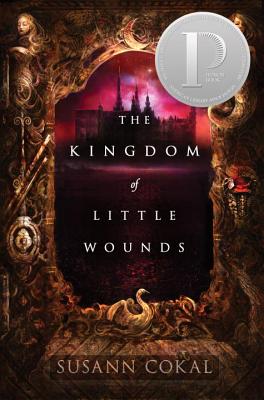 Kingdom of Little Wounds by Susann Cokal
Publication Date: October 8th, 2013
Publisher: Candlewick
Genre: Fantasy
A young seamstress and a royal nursemaid find themselves at the center of an epic power struggle in this stunning young-adult debut.
On the eve of Princess Sophia's wedding, the Scandinavian city of Skyggehavn prepares to fete the occasion with a sumptuous display of riches: brocade and satin and jewels, feasts of sugar fruit and sweet spiced wine. Yet beneath the veneer of celebration, a shiver of darkness creeps through the palace halls. A mysterious illness plagues the royal family, threatening the lives of the throne's heirs, and a courtier's wolfish hunger for the king's favors sets a devious plot in motion. Here in the palace at Skyggehavn, things are seldom as they seem -- and when a single errant prick of a needle sets off a series of events that will alter the course of history, the fates of seamstress Ava Bingen and mute nursemaid Midi Sorte become irrevocably intertwined with that of mad Queen Isabel. As they navigate a tangled web of palace intrigue, power-lust, and deception, Ava and Midi must carve out their own survival any way they can.
Gnarly is the word that comes to mind. This book combines the most horrific aspect of fairytales, the most disgusting bits of 16th century European royal court life, and the most disturbing details of being female to create something that is - in my opinion - spectacular. I would have devoured this book as a teenager, but there is some graphic violence. And yet... I love this book and consider it my favorite work of fiction I have read this year. And the ending is happy enough...
Liz from Books Inc. Berkeley