Submitted by
NYMBC
on Tue, 02/03/2015 - 9:36am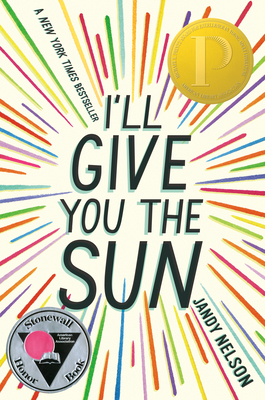 We couldn't be more excited for Jandy Nelson, author of 2015 Printz Award Winner, I'll Give You the Sun!!!
Jandy celebrated the launch of this brilliant novel with Books Inc. back in September and if you'd asked us then, we'd tell you no one is more deserving of this honor!
A favorite amongst Books Inc. staffers, Jandy never fails to deliver stories so beautiful you'll want to read them over and over again.
As Connie from Books Inc. Opera Plaza says, "I'll Give You the Sun is stunning. I was completely mesmerized reading it. Jandy Nelson knows how to pull at the heartstrings and she does it well. A book to break your heart and put it back together."
So hats off to you, Jandy, on your well-deserved win!