Submitted by
NYMBC
on Wed, 05/06/2015 - 10:49am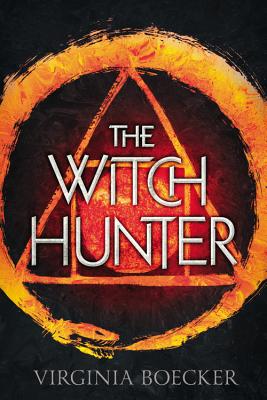 The Witch Hunter by Virginia Boecker
Expected Publication Date: June 2nd, 2015
Publisher: Little, Brown Books for Young Readers
Page Count: 368 pages
The magic and suspense of "Graceling" meet the political intrigue and unrest of "Game of Thrones" in this riveting fantasy debut.
"Your greatest enemy isn't what you fight, but what you fear."
Elizabeth Grey is one of the king's best witch hunters, devoted to rooting out witchcraft and doling out justice. But when she's accused of being a witch herself, Elizabeth is arrested and sentenced to burn at the stake.
Salvation comes from a man she thought was her enemy. Nicholas Perevil, the most powerful and dangerous wizard in the kingdom, offers her a deal: he will save her from execution if she can break the deadly curse that's been laid upon him.
But Nicholas and his followers know nothing of Elizabeth's witch hunting past--if they find out, the stake will be the least of her worries. And as she's thrust into the magical world of witches, ghosts, pirates, and one all-too-handsome healer, Elizabeth is forced to redefine her ideas of right and wrong, of friends and enemies, and of love and hate.
Virginia Boecker weaves a riveting tale of magic, betrayal, and sacrifice in this unforgettable fantasy debut.
Why we can't wait: First of all, the cover is AMAZING! It's simple, but very cool. Also, high fantasy with witch hunters? YES PLEASE!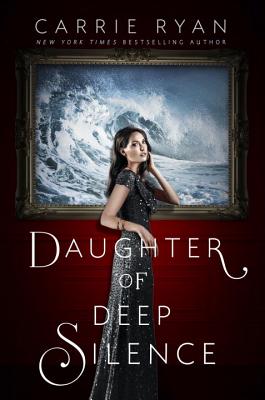 Daughter of Deep Silence by Carrie Ryan
Expected Publication Date: May 26th, 2015
Publisher: Dutton Books for Young Readers
Page Count: 384 pages
I'm the daughter of murdered parents.
I'm the friend of a dead girl.
I'm the lover of my enemy.
And I will have my revenge.
In the wake of the devastating destruction of the luxury yacht "Persephone," just three souls remain to tell its story--and two of them are lying. Only Frances Mace knows the terrifying truth, and she'll stop at nothing to avenge the murders of everyone she held dear. Even if it means taking down the boy she loves and possibly losing herself in the process.
Sharp and incisive, "Daughter of Deep Silence" by bestselling author Carrie Ryan is a deliciously smart revenge thriller that examines perceptions of identity, love, and the lengths to which one girl is willing to go when she thinks she has nothing to lose.
Why we can't wait: We're huge fans of Carrie Ryan and her morbid world-building so this is guaranteed to be another AWESOME read!