Submitted by
NYMBC
on Wed, 03/09/2016 - 11:15am
There has been a surge in Young Adult espionage books lately, and we like it. Is it because "kids" are easily looked past? Who knows. The Franklin Park Library teen blog put together a list of some of their favorite Teen Spy novels, here's a few of them:
Etiquette & Espionage by Gail Carriger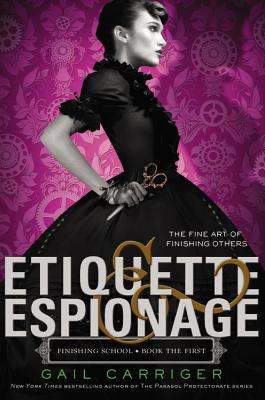 "It's one thing to learn to curtsy properly. It's quite another to learn to curtsy and throw a knife at the same time. Welcome to Finishing School. Fourteen-year-old Sophronia is a great trial to her poor mother. Sophronia is more interested in dismantling clocks and climbing trees than proper manners–and the family can only hope that company never sees her atrocious curtsy. Mrs. Temminnick is desperate for her daughter to become a proper lady. So she enrolls Sophronia in Mademoiselle Geraldine's Finishing Academy for Young Ladies of Quality. But Sophronia soon realizes the school is not quite what her mother might have hoped. At Mademoiselle Geraldine's, young ladies learn to finish…everything. Certainly, they learn the fine arts of dance, dress, and etiquette, but the also learn to deal out death, diversion, and espionage–in the politest possible ways, of course. Sophronia and her friends are in for a rousing first year's education."
Trust Me, I'm Lying by Mary Elizabeth Summer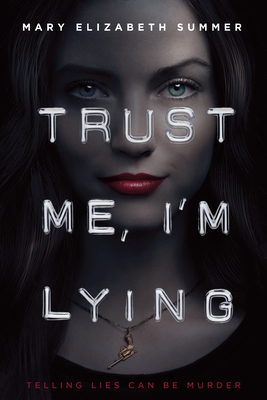 "Julep Dupree tells lies. A lot of them. She's a con artist, a master of disguise, and a sophomore at Chicago's swanky St. Agatha High, where her father, an old-school grifter with a weakness for the ponies, sends her to so she can learn to mingle with the upper crust. For extra spending money Julep doesn't rely on her dad—she runs petty scams for her classmates while dodging the dean of students and maintaining an A+ (okay, A-) average. But when she comes home one day to a ransacked apartment and her father gone, Julep's carefully laid plans for an expenses-paid golden ticket to Yale start to unravel. Even with help from St. Agatha's resident Prince Charming, Tyler Richland, and her loyal hacker sidekick, Sam, Julep struggles to trace her dad's trail of clues through a maze of creepy stalkers, hit attempts, family secrets, and worse, the threat of foster care. With everything she has at stake, Julep's in way over her head … but that's not going to stop her from using every trick in the book to find her dad before his mark finds her. Because that would be criminal."
Code Name Verity by Elizabeth E. Wein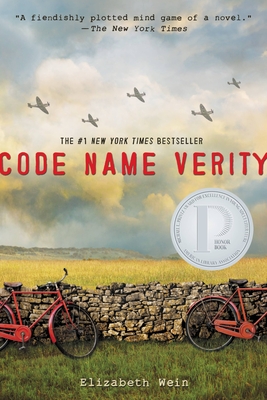 "I have two weeks. You'll shoot me at the end no matter what I do. That's what you do to enemy agents. It's what we do to enemy agents. But I look at all the dark and twisted roads ahead and cooperation is the easy way out. Possibly the only way out for a girl caught red-handed doing dirty work like mine - and I will do anything, anything to avoid SS-Hauptsturmführer von Linden interrogating me again. He has said that I can have as much paper as I need. All I have to do is cough up everything I can remember about the British War Effort. And I'm going to. But the story of how I came to be here starts with my friend Maddie. She is the pilot who flew me into France - an Allied Invasion of Two."
Sekret by Lindsay Smith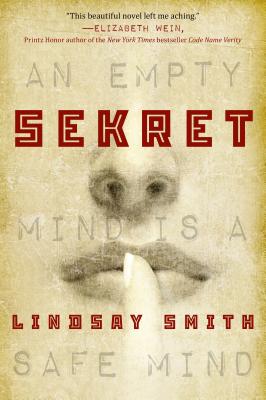 "Yulia knows she must hide her thoughts and control her emotions to survive in Communist Russia. But if she sometimes manipulates the black market traders by reading their thoughts when she touches their skin, so what? Anything to help her survive. Russia's powerful spy agency, the KGB, is recruiting young people with mind-reading capabilities for their psychic espionage program. Their mission: protect the Soviet space program from American CIA spies. Why shouldn't the KGB use any means necessary to make the young psychic cooperate? Anything to beat the American capitalist scum to the moon. Yulia is a survivor. She won't be controlled by the KGB, who want to harness her abilities for the State with no regard for her own hopes and dreams. She won't let handsome Sergei plan her life as a member of elite Soviet society, or allow brooding Valentin to consume her with his dangerous mind and even more dangerous ideas. And she certainly won't become the next victim of the powerful American spy who can scrub a brain raw—and seems to be targeting Yulia."
Wolf by Wolf by Ryan Graudin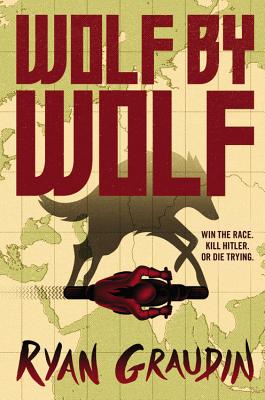 "The year is 1956, and the Axis powers of the Third Reich and Imperial Japan rule. To commemorate their Great Victory, they host the Axis Tour: an annual motorcycle race across their conjoined continents. The prize? An audience with the highly reclusive Adolf Hitler at the Victor's ball in Tokyo. Yael, a former death camp prisoner, has witnessed too much suffering, and the five wolves tattooed on her arm are a constant reminder of the loved ones she lost. The resistance has given Yael one goal: Win the race and kill Hitler. A survivor of painful human experimentation, Yael has the power to skinshift and must complete her mission by impersonating last year's only female racer, Adele Wolfe. This deception becomes more difficult when Felix, Adele's twin brother, and Luka, her former love interest, enter the race and watch Yael's every move.
But as Yael grows closer to the other competitors, can she be as ruthless as she needs to be to avoid discovery and stay true to her mission?"
To see more, follow the link to the original blog post on The Square!