Submitted by
NYMBC
on Fri, 06/17/2016 - 12:25pm
The book world is always buzzing about new books, it's kind of our job... and over the past few months, there has been A LOT of buzz about Young Adult books. Here are just some of the books that we're excited to get our hands on, in no particular order!
Still Life with Tornado by A.S. King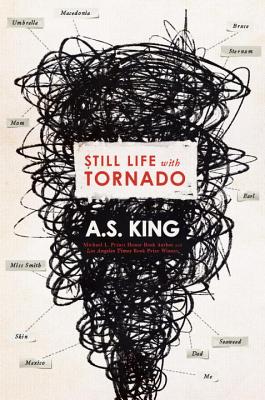 "A heartbreaking story of a talented teenage artist's surreal awakening to the horrifically unoriginal brokenness of her family from critically acclaimed award-winner A.S. King.
Sarah can't draw. This is a problem, because as long as she can remember, she has "done the art." She thinks she's having an existential crisis. And she might be right; she does keep running into past and future versions of herself as she explores the urban ruins of Philadelphia. Or maybe she's finally waking up to the tornado that is her family, the tornado that six years ago sent her once-beloved older brother flying across the country for a reason she can't quite recall. After decades of staying together "for the kids" and building a family on a foundation of lies and violence, Sarah's parents have reached the end. Now Sarah must come to grips with years spent sleepwalking in the ruins of their toxic marriage. As Sarah herself often observes, nothing about her pain is remotely original and yet it still hurts.
Insightful, heartbreaking, and ultimately hopeful, this is a vivid portrait of everyday abuse and survival that will linger with readers long after the last page." (Available October 11th)
Timekeeper by Tara Sim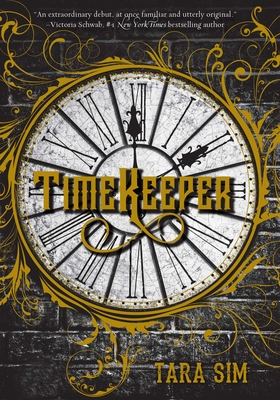 "In an alternate Victorian world controlled by clock towers, a damaged clock can fracture time and a destroyed one can stop it completely.
It s a truth that seventeen-year-old clock mechanic Danny Hart knows all too well; his father has been trapped in a Stopped town east of London for three years. Though Danny is a prodigy who can repair not only clockwork, but the very fabric of time, his fixation with staging a rescue is quickly becoming a concern to his superiors.
And so they assign him to Enfield, a town where the tower seems to be forever plagued with problems. Danny's new apprentice both annoys and intrigues him, and though the boy is eager to work, he maintains a secretive distance. Danny soon discovers why: he is the tower's clock spirit, a mythical being that oversees Enfield's time. Though the boys are drawn together by their loneliness, Danny knows falling in love with a clock spirit is forbidden, and means risking everything he's fought to achieve.
But when a series of bombings at nearby towers threaten to Stop more cities, Danny must race to prevent Enfield from becoming the next target or he'll not only lose his father, but the boy he loves, forever.
The stunning first novel in a new trilogy by debut author Tara Sim, "Timekeeper" is perfect for fans of Cassandra Clare and Victoria Schwab." (Available November 2016)
Caraval by Stephanie Garber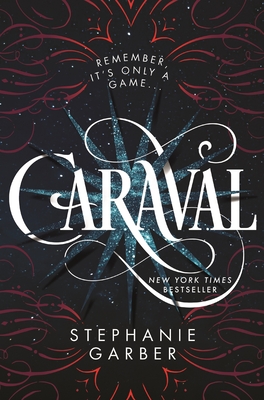 How far would you go to save your sister?
"The Night Circus" meets "The Selection "in Stephanie Garber s sweeping tale of two sisters who escape their ruthless father when they enter the dangerous intrigue of a legendary game.
Scarlett has never left the tiny island where she and her beloved sister, Tella, live with their powerful, and cruel, father. Now Scarlett s father has arranged a marriage for her, and Scarlett thinks her dreams of seeing Caraval, the far-away, once-a-year performance where the audience participates in the show, are over. But this year, Scarlett s long-dreamt of invitation finally arrives. With the help of a mysterious sailor, Tella whisks Scarlett away to the show. Only, as soon as they arrive, Tella is kidnapped by Caraval s mastermind organizer. It turns out that this season s Caraval revolves around Tella, and whoever finds her first is the winner. Scarlett has been told that everything that happens during Caraval is only an elaborate performance. But she nevertheless becomes enmeshed in a game of love, heartbreak, and magic with the other players in the game. And whether Caraval is real or not, she must find Tella before the five nights of the game are over, a dangerous domino effect of consequences is set off, and her sister disappears forever." (Available January 2017)
Tell Me Something Real by Calla Devlin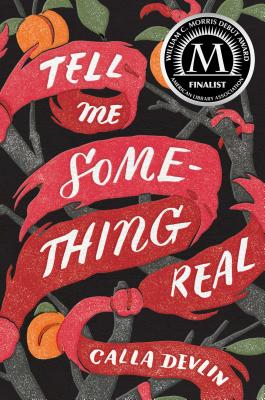 "Three sisters struggle with the bonds that hold their family together as they face a darkness settling over their lives in this masterfully written debut novel.
There are three beautiful blond Babcock sisters: gorgeous and foul-mouthed Adrienne, observant and shy Vanessa, and the youngest and best-loved, Marie. Their mother is ill with leukemia and the girls spend a lot of time with her at a Mexican clinic across the border from their San Diego home so she can receive alternative treatments.
Vanessa is the middle child, a talented pianist who is trying to hold her family together despite the painful loss that they all know is inevitable. As she and her sisters navigate first loves and college dreams, they are completely unaware that an illness far more insidious than cancer poisons their home. Their world is about to shatter under the weight of an incomprehensible betrayal " (Available August 2016)
The Sun is Also a Star by Nicola Yoon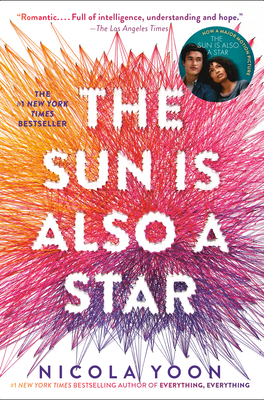 Natasha: I m a girl who believes in science and facts. Not fate. Not destiny. Or dreams that will never come true. I m definitely not the kind of girl who meets a cute boy on a crowded New York City street and falls in love with him. Not when my family is twelve hours away from being deported to Jamaica. Falling in love with him won't be my story.
Daniel: I ve always been the good son, the good student, living up to my parents high expectations. Never the poet. Or the dreamer. But when I see her, I forget about all that. Something about Natasha makes me think that fate has something much more extraordinary in store for both of us.
The Universe: Every moment in our lives has brought us to this single moment. A million futures lie before us. Which one will come true? (Available November 2016)
Kids of Appetite by David Arnold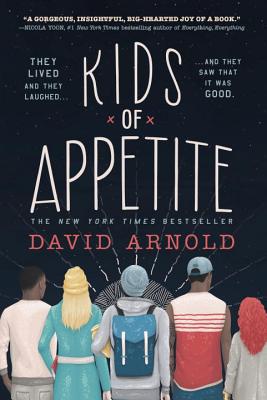 The bestselling author of "Mosquitoland "brings us another batch of unforgettable characters in this tragicomedy about first love and devastating loss.
Victor Benucci and Madeline Falco have a story to tell. It begins with the death of Vic's father. It ends with the murder of Mad's uncle.
The Hackensack Police Department would very much like to hear it. But in order to tell their story, Vic and Mad must focus on all the chapters in between.
This is a story about:
1. A coded mission to scatter ashes across New Jersey.
2. The momentous nature of the Palisades in winter.
3. One dormant submarine.
4. Two songs about flowers.
5. Being cool in the traditional sense.
6. Sunsets & ice cream & orchards & graveyards.
7. Simultaneous extreme opposites.
8. A narrow escape from a war-torn country.
9. A story collector.
10. How to listen to someone who does not talk.
11. Falling in love with a painting.
12. Falling in love with a song.
13. Falling in love.
(Available September 2016)
Blood for Blood by Ryan Graudin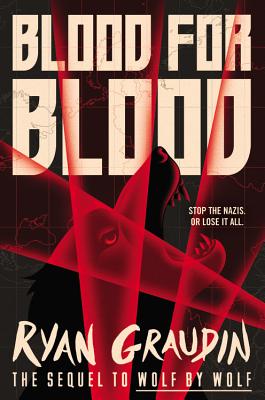 The action-packed, thrilling sequel to Ryan Graudin's Wolf by Wolf.
"There would be blood." "Blood for blood." "Blood to pay." "An entire world of it."
For the resistance in 1950s Germany, the war may be over, but the fight has just begun.
Death camp survivor Yael, who has the power to skinshift, is on the run: the world has just seen her shoot and kill Hitler. But the truth of what happened is far more complicated, and its consequences are deadly. Yael and her unlikely comrades dive into enemy territory to try to turn the tide against the New Order, and there is no alternative but to see their mission through to the end, whatever the cost.
But dark secrets reveal dark truths, and one question hangs over them all: how far can you go for the ones you love?
This gripping, thought-provoking sequel to Wolf by Wolf will grab readers by the throat with its cinematic writing, fast-paced action, and relentless twists. (Available November 2016)

The Forgetting by Sharon Cameron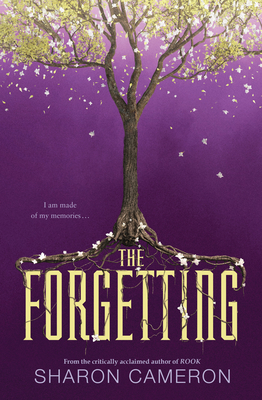 What isn't written, isn't remembered. Even your crimes. Nadia lives in the city of Canaan, where life is safe and structured, hemmed in by white stone walls and no memory of what came before. But every twelve years the city descends into the bloody chaos of the Forgetting, a day of no remorse, when each person's memories -- of parents, children, love, life, and self -- are lost. Unless they have been written.
In Canaan, your book is your truth and your identity, and Nadia knows exactly who hasn't written the truth. Because Nadia is the only person in Canaan who has never forgotten.
But when Nadia begins to use her memories to solve the mysteries of Canaan, she discovers truths about herself and Gray, the handsome glassblower, that will change her world forever. As the anarchy of the Forgetting approaches, Nadia and Gray must stop an unseen enemy that threatens both their city and their own existence - before the people can forget the truth. And before Gray can forget her. (Available September 2016)
A Torch Against the NIght by Sabaa Tahir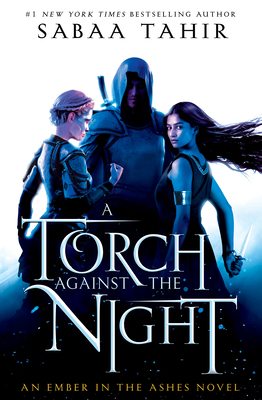 The astonishing sequel to the instant New York Times bestseller, An Ember in the Ashes.
Elias and Laia are running for their lives.
Following the events of the Fourth Trial, an army led by Masks hunts the two fugitives as they escape the city of Serra and journey across the vast lands of the Martial Empire.
Laia is determined to break into Kauf the Empire s most secure and dangerous prison and save her brother, whose knowledge of Serric steel is the key to the Scholars' future. And Elias is determined to stay by Laia s side...even if it means giving up his own chance at freedom.
But Elias and Laia will have to fight every step of the way if they re going to outsmart their enemies: the bloodthirsty Emperor Marcus, the merciless Commandant, the sadistic Warden of Kauf, and, most heartbreaking of all, Helene Elias s former friend and the Empire s newest Blood Shrike.
Helene s mission is horrifying, unwanted, and clear: find the traitor Elias Veturius and the Scholar slave who helped him escape...and kill them both. (Available August 2016)
Heartless by Marissa Meyer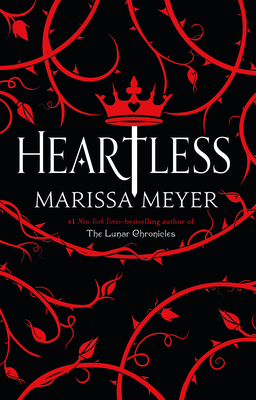 Long before she was the terror of Wonderland the infamous Queen of Hearts she was just a girl who wanted to fall in love.
Long before she was the terror of Wonderland, she was just a girl who wanted to fall in love. Catherine may be one of the most desired girls in Wonderland, and a favorite of the unmarried King of Hearts, but her interests lie elsewhere. A talented baker, all she wants is to open a shop with her best friend. But according to her mother, such a goal is unthinkable for the young woman who could be the next queen.
Then Cath meets Jest, the handsome and mysterious court joker. For the first time, she feels the pull of true attraction. At the risk of offending the king and infuriating her parents, she and Jest enter into an intense, secret courtship. Cath is determined to define her own destiny and fall in love on her terms. But in a land thriving with magic, madness, and monsters, fate has other plans. (Available November 2016)
The Secret of a Heart Note by Stacey Lee
As one fo the only two aromateurs left on the planet, sixteen-year-old Mimosa knows what her future holds: a lifetime of suing her extraordinary sense of smell to mix base notes, top notes, and heart notes into elixirs that help others fall in love--all while remaining incurably alone.
The rules are clear: Falling in love would render her nose useless, taking away her one great talent. Still, Mim doesn't want to spend her life elbow-deep in soil and begnias. She dreams of having a normal high school existence, incluidng a boyfriend. But when she accidently gives an elixer to the wrong woman, Mim has to rely on hte lovesick woman's son, the school soccer star, to help fix the situation. As she races to set lovers straight, Mim quickly realizes that when it comes to falling in love, the choice isn't always hers to make. (Available Deceber 2016)