Submitted by
NYMBC
on Wed, 03/11/2015 - 1:37pm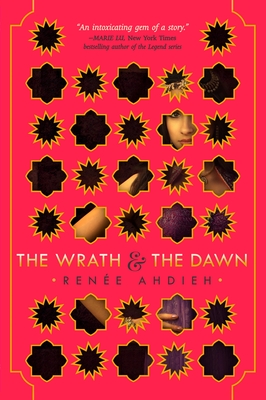 The Wrath and the Dawn by Renne Ahdieh
Expected Publication Date: May 12th, 2015
Publisher: G.P. Putnam's Sons Books for Young Readers
Page Count: 416 pages
A sumptuous and epically told love story inspired by "A Thousand and One Nights"
Every dawn brings horror to a different family in a land ruled by a killer. Khalid, the eighteen-year-old Caliph of Khorasan, takes a new bride each night only to have her executed at sunrise. So it is a suspicious surprise when sixteen-year-old Shahrzad volunteers to marry Khalid. But she does so with a clever plan to stay alive and exact revenge on the Caliph for the murder of her best friend and countless other girls. Shazi's wit and will, indeed, get her through to the dawn that no others have seen, but with a catch . . . she's falling in love with the very boy who killed her dearest friend.
She discovers that the murderous boy-king is not all that he seems and neither are the deaths of so many girls. Shazi is determined to uncover the reason for the murders and to break the cycle once and for all.
Why we can't wait: Okay, Arabian Nights isn't as common in fairy tale retellings as stories like Cinderella or Beauty and the Beast, but it's definitely one of our favorites. The Wrath and the Dawn sounds like something that's going to blow our minds and keep us guessing until the last page. Plus, that cover! SO MUCH LOVE!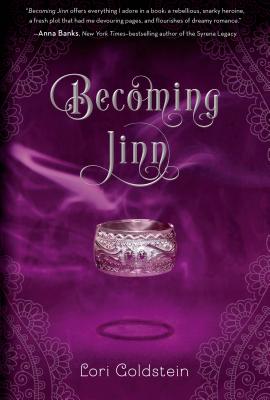 Becoming Jinn by Lori Goldstein
Expected Publication Date: April 21st, 2015
Publisher: Feiwel and Friends
Page Count: 384 pages
Azra has just turned sixteen, and overnight her body lengthens, her olive skin deepens, and her eyes glisten gold thanks to the brand-new silver bangle that locks around her wrist. As she always knew it would, her Jinn ancestry brings not just magical powers but the reality of a life of servitude, as her wish granting is controlled by a remote ruling class of Jinn known as the Afrit.

To the humans she lives among, she's just the girl working at the snack bar at the beach, navigating the fryer and her first crush. But behind closed doors, she's learning how to harness her powers and fulfill the obligations of her destiny. Mentored by her mother and her Zar "sisters,"

Azra discovers she may not be quite like the rest of her circle of female Jinn . . . and that her powers could endanger them all.
Why we can't wait: GENIES. Why do we need another reason?