Submitted by
NYMBC
on Thu, 11/20/2014 - 3:59pm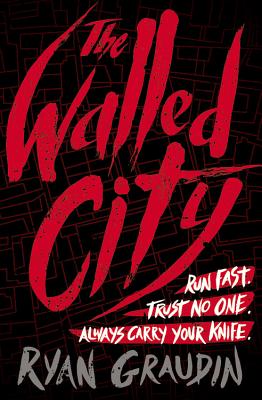 The Walled City by Ryan Graudin
Publication Date: November 4th, 2014
Publisher: Little Brown Books for Young Readers
Genre: Action/Adventure
"730. That's how many days I've been trapped.""18. That's how many days I have left to find a way out."
DAI, trying to escape a haunting past, traffics drugs for the most ruthless kingpin in the Walled City. But in order to find the key to his freedom, he needs help from someone with the power to be invisible....
JIN hides under the radar, afraid the wild street gangs will discover her biggest secret: Jin passes as a boy to stay safe. Still, every chance she gets, she searches for her lost sister....
MEI YEE has been trapped in a brothel for the past two years, dreaming of getting out while watching the girls who try fail one by one. She's about to give up, when one day she sees an unexpected face at her window.....
In this innovative and adrenaline-fueled novel, they all come together in a desperate attempt to escape a lawless labyrinth before the clock runs out.
Jin, Dai, and Mei Lee are three teenagers trapped in Hak Nam, a walled slum of greasy brothels, desperate poverty, feral gangs, and the bloodthirsty Brotherhood governing all. Mei Lee is a prostitute desperate to escape. Jin is a street urchin looking for a sister sold into slavery. Dai is a disgraced son left in the city to reclaim his own honor, with a set number of days before the doors to the outside world are shut forever. Walled City has a cool film-noir in Shanghai feel, and I personally appreciated having three well-rounded, diverse protagonists. Perfect for fans of action, adventure, and characters with fresh and engaging story-lines.
Marie from Books Inc. Chestnut St.