Submitted by
NYMBC
on Wed, 03/18/2015 - 12:39pm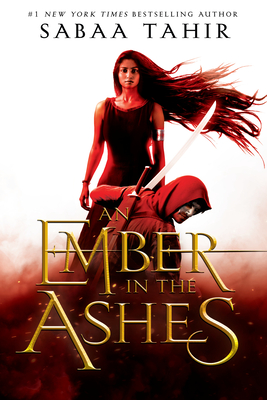 An Ember in the Ashes by Sabaa Tahir
Expected Publication Date: April 28th, 2015
Publisher: Razorbill
Page Count: 464 pages
I WILL TELL YOU THE SAME THING I TELL EVERY SLAVE.
THE RESISTANCE HAS TRIED TO PENETRATE THIS SCHOOL COUNTLESS TIMES. I HAVE DISCOVERED IT EVERY TIME.
IF YOU ARE WORKING WITH THE RESISTANCE, IF YOU CONTACT THEM, IF YOU THINK OF CONTACTING THEM, I WILL KNOW
AND I WILL DESTROY YOU.
LAIA is a Scholar living under the iron-fisted rule of the Martial Empire. When her brother is arrested for treason, Laia goes undercover as a slave at the empire's greatest military academy in exchange for assistance from rebel Scholars who claim that they will help to save her brother from execution.
ELIAS is the academy's finest soldier-- and secretly, its most unwilling. Elias is considering deserting the military, but before he can, he's ordered to participate in a ruthless contest to choose the next Martial emperor.
When Laia and Elias's paths cross at the academy, they find that their destinies are more intertwined than either could have imagined and that their choices will change the future of the empire itself.
Why we can't wait: Basically who isn't excited about this book?!!? Because seriously it sounds AMAZING! MORE HIGH FANTASY PLEASE AND THANK YOU!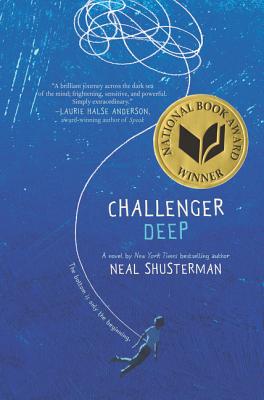 Challenger Deep by Neal Shusterman
Expected Publication Date: April 21st, 2015
Publisher: HarperTeen
Page Count: 320 pages
A captivating novel about mental illness that lingers long beyond the last page, Challenger Deep is a heartfelt tour de force by New York Times bestselling author Neal Shusterman.

Caden Bosch is on a ship that's headed for the deepest point on Earth: Challenger Deep, the southern part of the Marianas Trench.Caden Bosch is a brilliant high school student whose friends are starting to notice his odd behavior.Caden Bosch is designated the ship's artist in residence to document the journey with images.Caden Bosch pretends to join the school track team but spends his days walking for miles, absorbed by the thoughts in his head.Caden Bosch is split between his allegiance to the captain and the allure of mutiny.Caden Bosch is torn.

Challenger Deep is a deeply powerful and personal novel from one of today's most admired writers for teens. Laurie Halse Anderson, award-winning author of Speak, calls Challenger Deep "a brilliant journey across the dark sea of the mind; frightening, sensitive, and powerful. Simply extraordinary.
Why we can't wait: HI NEAL SHUSTERMAN BYE.