Submitted by
booksinckids
on Mon, 10/10/2016 - 11:56am
Where seeing a small trend popping up in Children's publishing lately: Robots!
Over the last couple months a number of Robot titles have graced our shelves, and there's more to come. Take a look:
Little Bot and Sparrow by Jake Parker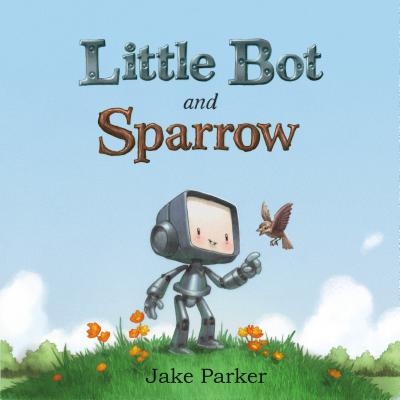 A story of friendship that can inspire anyone, even robots, to dream . . .
When Little Bot is thrown out with the garbage, he finds himself in a strange new world. Fortunately, Sparrow is there to take him under her wing. Together, they explore the forest, share adventures, and learn what it means to be forever friends.This sweet and lasting tale by Jake Parker beautifully captures the happiness and love that can come from making your first true friend and the courage it takes when it's time to say goodbye. (Ages 3-6, Available Now)
Boy + Bot by Ame Dyckman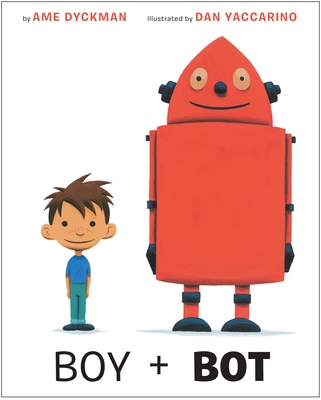 One day, a boy and a robot meet in the woods. They play. They have fun.
But when Bot gets switched off, Boy thinks he's sick. The usual remedies applesauce, reading a story don't help, so Boy tucks the sick Bot in, then falls asleep.
Bot is worried when he powers on and finds his friend powered off. He takes Boy home with him and tries all "his "remedies: oil, reading an instruction manual. Nothing revives the malfunctioning Boy. Can the Inventor help fix him?
Using the perfect blend of sweetness and humor, this story of an adorable duo will win the hearts of the very youngest readers. (Ages 2-5, Available Now)
Rabbit & Robot and Ribbit by Cece Bell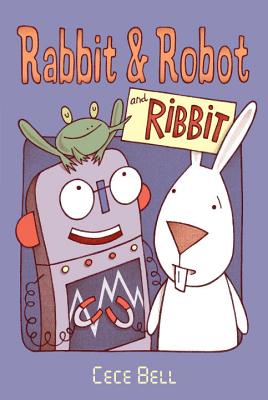 What happens when two friends suddenly become three? Cece Bell's very funny follow-up to the Geisel Honor winning Rabbit and Robot: The Sleepover.
Rabbit is excited. He is going to surprise his good friend Robot at home. DING DONG When Robot opens the door, he is surprised. He wasn't expecting Rabbit. In fact, he is already engrossed in a game of checkers with another friend, Ribbit. Now Rabbit is the one who is surprised, and a bit jealous. While Robot thinks everything Ribbit says is humorous, all Rabbit hears is "ribbit." And Ribbit eats flies with her popcorn. Gross. When Rabbit and Ribbit get mad because they both want to be Cowboy Jack Rabbit, Robot's Emotion Decoder overheats, leaving him out of commission. Can Rabbit and Ribbit find a way to work together to revive their friend? New readers will find plenty to chuckle over as Robot's two friends become friends themselves. (Ages 5-9, Available Now)
Bitty Bot by Tim McCanna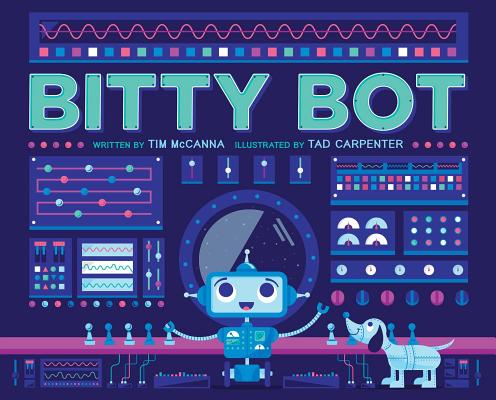 A little robot would rather go on an intergalactic adventure than go to sleep in this rhyming romp that breaks all the bedtime rules.
In a busy robot town
bots begin to power down.
All except for Bitty Bot
Feeling sleepy?
Maybe not
Charming text in rhyming verse tells the story of energetic Bitty Bot, who, instead of going to bed decides to build a rocket and go on a space adventure Sweet and fun to read aloud, this bedtime book is perfect for tots and bots of all varieties.
(Ages 4-8, Available Now)
Fuzzy by Tom Angleberger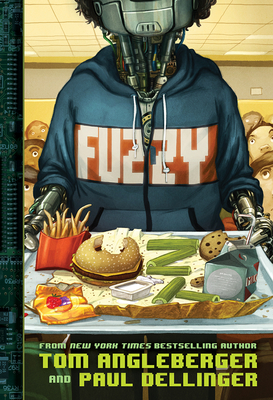 From the minds of Tom Angleberger, the New York Times bestselling author of the wildly popular Origami Yoda series, and Paul Dellinger, an adult science-fiction writer, comes a funny middle school story with a memorable robot title character. When Max Maxine Zelaster befriends her new robot classmate Fuzzy, part of Vanguard One Middle School's new Robot Integration Program, she helps him learn everything he needs to know about surviving middle school the good, the bad, and the really, really, ugly. Little do they know that surviving seventh grade is going to become a true matter of life and death, because Vanguard has an evil presence at its heart: a digital student evaluation system named BARBARA that might be taking its mission to shape the perfect student to extremes. (Ages 8-12, Available Now)
Mechanica by Lance Balchin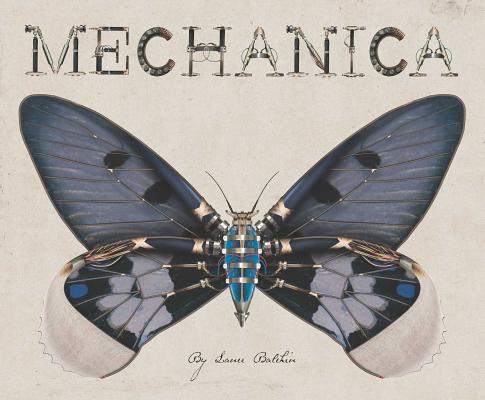 An imaginative field guide to the fantasy world of Mechanica creatures, with amazing and beautiful steampunk-inspired illustrations.
In this field guide from the future, a dashing explorer Miss Liberty Crisp details amazing creatures known as Mechanica: human-created life forms designed to replace extinct species.
Set inthe twenty-third century, the book describes how Earth could no longer support wildlife. The warnings had been ignored. Corporations continued to expose the environment to chemical and radioactive waste, and many Earth species began to disappear. By 2200, vast areas of theworldhad become uninhabitable and wildlife extinct. In place of the lost wildlife species, the corporations began to create Mechanica. But the Mechanica escaped their confinement, and started to develop in the wild on their own. Filled with inventive and awe-inspiring images and details, this book is sure to spark readers imaginations. Kids will marvel at the steampunk-inspired renderings of mechanical bugs, birds, bats, snakes, and more. (Ages 8-12, Available Now)
Boy Robot by Simon Curtis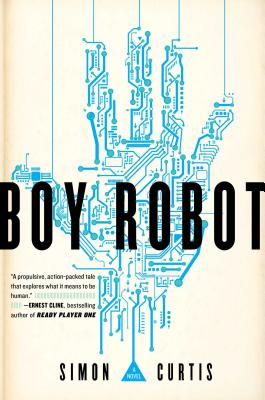 Seventeen-year-old Isaak discovers the truth about his origin and the underground forces that must come together to fight against a secret government organization formed to eradicate those like him in this high-octane science fiction debut.
There once was a boy who was made, not created.
In a single night, Isaak's life changed forever.
His adoptive parents were killed, a mysterious girl saved him from a team of soldiers, and he learned of his own dark and destructive origin.
An origin he doesn t want to believe, but one he cannot deny.
Isaak is a Robot: a government-made synthetic human, produced as a weapon and now hunted, marked for termination.
He and the Robots can only find asylum with the Underground a secret network of Robots and humans working together to ensure a coexistent future.
To be protected by the Underground, Isaak will have to make it there first. But with a deadly military force tasked to find him at any cost, his odds are less than favorable.
Now Isaak must decide whether to hold on to his humanity and face possible death or to embrace his true nature in order to survive, at the risk of becoming the weapon he was made to be. (Ages14 & UP, Available 10/25)