Submitted by
booksinckids
on Tue, 01/24/2017 - 10:02am
On Monday, January 23rd, the winner for the American Library Association's John Newbery Award for the most outstanding contribution to children's literature was announced.
Winner: The Girl Who Drank the Moon, by Kelly Barnhill.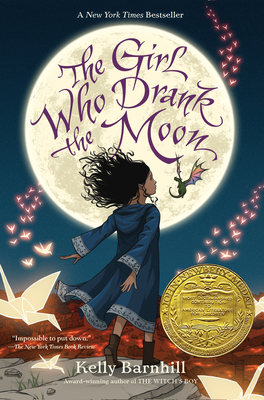 Staff Review: Every year the Elders in the Protectorate leave a baby in the woods to appease an evil Witch and keep their village safe. It turns out Xan is a very kind witch and just rescuing the poor babies she finds and placing them with loving families in nearby cities. One year Xan accidentally feeds a baby moonlight filling the child with magic. With the help of a poetic swamp monster and an adorable teeny tiny dragon Xan decides to raise Luna as her own in hopes that she can teach her what she needs to know about the tricky business of magic Meanwhile the Protectorate remains a city in a haze of sorrows until a young carpenter sets about to save his own future child. As she did in the Witch's Boy, Barnhill proves she is a masterfully storyteller weaving together a deeply moving and powerful fairy tale. (Ages 10-14)
— Shannon, Children's Buyer
Newbury Honor Books:
Freedom Over Me: Eleven Slaves, Their Lives and Dreams Brought to Life by Ashley Bryan, written and illustrated by Ashley Bryan.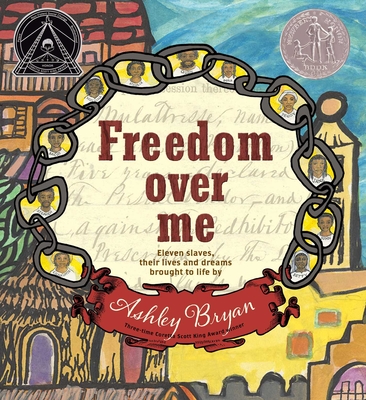 Description: Using original slave auction and plantation estate documents, Ashley Bryan offers a moving and powerful picture book that contrasts the monetary value of a slave with the priceless value of life experiences and dreams that a slave owner could never take away.
Imagine being looked up and down and being valued as less than chair. Less than an ox. Less than a dress. Maybe about the same as a lantern.
You, an object. An object to sell.
In his gentle yet deeply powerful way, Ashley Bryan goes to the heart of how a slave is given a monetary value by the slave owner, tempering this with the one thing that CAN T be bought or sold dreams. Inspired by the actual will of a plantation owner that lists the worth of each and every one of his workers, Bryan has created collages around that document, and others like it. Through fierce paintings and expansive poetry he imagines and interprets each person's life on the plantation, as well as the life their owner knew nothing about their dreams and pride in knowing that they were worth far more than an Overseer or Madam ever would guess. Visually epic, and never before done, this stunning picture book is unlike anything you ve seen. (Ages 6-10)
The Inquisitor's Tale: Or, the Three Magical Children and Their Holy Dog by Adam Gidwitz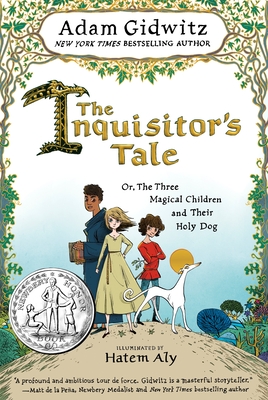 Description: 1242. On a dark night, travelers from across France cross paths at an inn and begin to tell stories of three children. Their adventures take them on a chase through France: they are taken captive by knights, sit alongside a king, and save the land from a farting dragon. On the run to escape prejudice and persecution and save precious and holy texts from being burned, their quest drives them forward to a final showdown at Mont Saint-Michel, where all will come to question if these children can perform the miracles of saints.
Join William, an oblate on a mission from his monastery; Jacob, a Jewish boy who has fled his burning village; and Jeanne, a peasant girl who hides her prophetic visions. They are accompanied by Jeanne's loyal greyhound, Gwenforte . . . recently brought back from the dead. Told in multiple voices, in a style reminiscent of The Canterbury Tales, our narrator collects their stories and the saga of these three unlikely allies begins to come together.
Beloved bestselling author Adam Gidwitz makes his long awaited return with his first new world since his hilarious and critically acclaimed Grimm series. Featuring manuscript illuminations throughout by illustrator Hatem Aly and filled with Adam's trademark style and humor, The Inquisitor's Tale is bold storytelling that's richly researched and adventure-packed. (Ages 10+).
Wolf Hollow by Lauren Wolk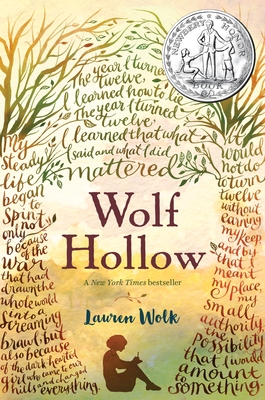 Description: Growing up in the shadows cast by two world wars, Annabelle has lived a mostly quiet, steady life in her small Pennsylvania town. Until the day new student Betty Glengarry walks into her class. Betty quickly reveals herself to be cruel and manipulative, and while her bullying seems isolated at first, things quickly escalate, and reclusive World War I veteran Toby becomes a target of her attacks. While others have always seen Toby's strangeness, Annabelle knows only kindness. She will soon need to find the courage to stand as a lone voice of justice as tensions mount.
Brilliantly crafted, Wolf Hollow is a haunting tale of America at a crossroads and a time when one girl's resilience, strength, and compassion help to illuminate the darkest corners of our history. (Ages 10-13)