Submitted by
booksinckids
on Wed, 03/18/2015 - 1:12pm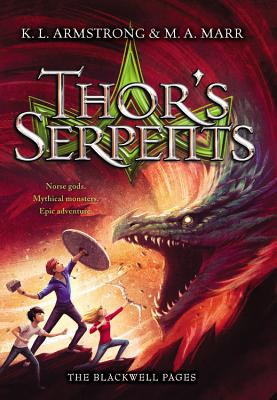 Thor's Serpents by K.L. Armstrong and M.A. Marr
Expected Publication Date: May 19th, 2015
Publisher: Little, Brown Books for Young Readers
Page Count: 368 pages
For fans of "Percy Jackson and the Olympians," the thrilling conclusion to The Blackwell Pages, written by "New York Times "bestselling YA authors, K.L. Armstrong and M.A. Marr.
Thirteen-year-olds Matt, Laurie, and Fen have beaten near-impossible odds to assemble their fellow descendants of the Norse Gods and complete epic quests. Their biggest challenge lies ahead: battling the fierce monsters working to bring about the apocalypse.
But when they learn that Matt must fight the Midgard Serpent alone and Fen and Laurie are pulled in other directions, the friends realize they can't take every step of this journey together. Matt, Laurie, and Fen will each have to fight their own battles to survive, to be true to themselves, and to one another - with nothing less than the fate of the world hanging in the balance.
Why we can't wait: Book 3 in the Loki's Wolves series!!!! Kids love it, parents love it, we love it. Yeah, we want it now.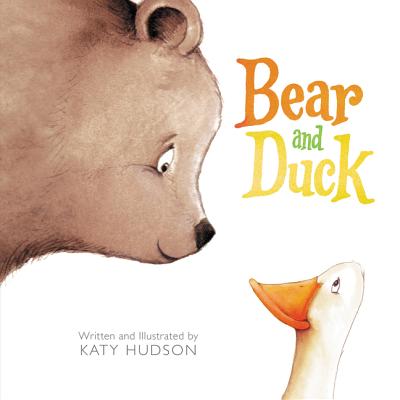 Bear and Duck by Katy Hudson
Expected Publication Date: May 12th, 2015
Publisher: HarperCollins
Page Count: 32 pages
Bear is sick and tired of being a bear. Who wants to sleep all winter? His fur feels so hot in the summer. And the bees . . . there are just too many angry bees! Bear is done being a bear. But when he sees a line of happy yellow ducklings, he has a thought. What if he could be a duck?

With a few duck lessons from Duck, Bear learns that being a duck is fun; but as it turns out, Bear realizes he makes a really good bear . . . and he makes a really good friend along the way. Young readers will delight in the hilarious relationship between Bear and Duck.
Why we can't wait: I mean this just looks absolutely adorable. And really, who doesn't want to be a duck?!