Submitted by
booksinckids
on Mon, 02/08/2016 - 4:34pm
Dragon Dance: A Chinese New Year Lift-The-Flap Book

by Joan Holub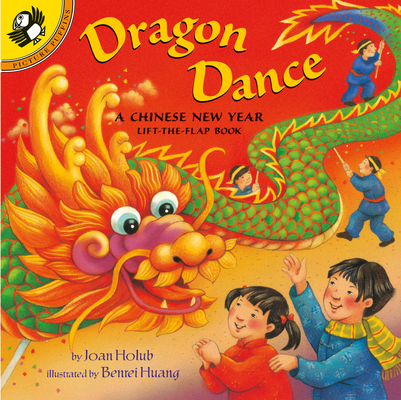 It's Chinese New Year and there are so many fun things to do Shopping at the outdoor market for fresh flowers, eating New Year's dinner with the whole family, receiving red envelopes from Grandma and Grandpa, and best of all-watching the spectacular Chinese New Year's parade Introduce the customs of Chinese New Year to even the youngest readers with this festive new lift-the-flap book.
Illustrated by Benrei Huang.
Holidays Around the World: Celebrate Chinese New Year by Carolyn Otto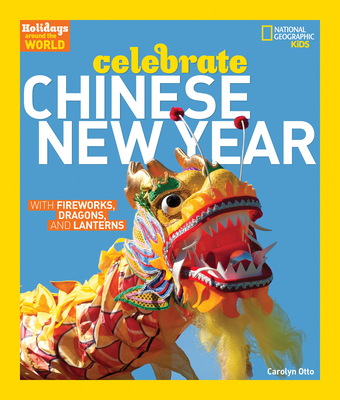 For two joyous weeks red is all around. The color represents luck and happiness. Children receive money wrapped in red paper, and friends and loved ones exchange poems written on red paper. The Chinese New Year is also an opportunity to remember ancestors, and to wish peace and happiness to friends and family. The holiday ends with the Festival of Lanterns, as many large communities stage the famous Dragon Dance. Fireworks, parades, lanterns, presents, and feasts: these are some of the joys experienced by all who observe Chinese New Year.
"Celebrate Chinese New Year" is the latest, timely addition to National Geographic's popular Holidays Around the World series. With 25 colorful images and a simple, educational text, the book is a lively invitation to revel in this child-friendly, national and international holiday. Carolyn Otto brings the historical and cultural aspects of the Chinese New Year into focus, and young readers experience the full flavor of an event celebrated by over a billion people in China, and countless others worldwide.
Happy, Happy Chinese New Year! by Demi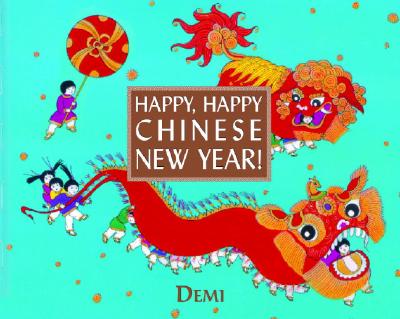 In a book that is itself a celebration, Demi explains the rituals and ideas behind the Chinese New Year festival. The last 15 days of the old year are spent cleaning and preparing ( Wash your hair and get a new haircut. Pay the debts that you owe and collect what is owed to you ). On the eve of the new moon, a special feast is prepared. . . . The first 15 days of the new year are spent celebrating with lion dances, firecrackers, and other activities. Demi's characteristic tiny, lively figures illustrate each page, with several spreads devoted to small, labeled pictures identifying things associated with the holiday. Infused with joy and filled with information.
My First Chinese New Year by Karen Katz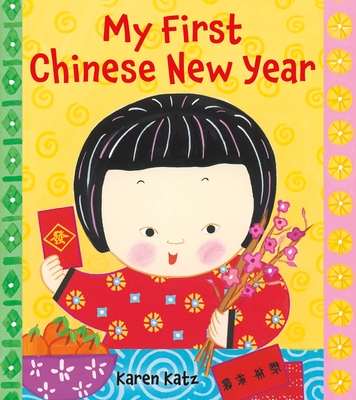 Chinese New Year is a time of new beginnings. Follow one little girl as she learns how to welcome the coming year and experience all the festivities surrounding it. Karen Katz's warm and lively introduction to a special holiday will make even the youngest child want to start a Chinese New Year tradition.
A New Year's Reunion by Li Qiong Yu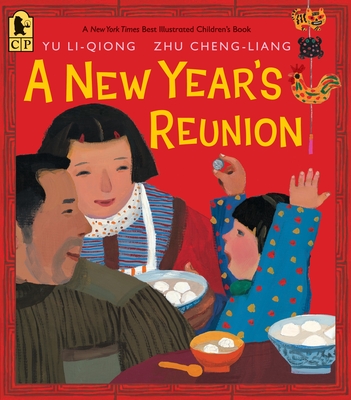 This poignant, vibrantly illustrated tale, which won the prestigious Feng Zikai Chinese Children's Picture Book Award in 2009, is sure to resonate with every child who misses relatives when they are away and shows how a family's love is strong enough to endure over time and distance.
This Next New Year by Janet S. Wong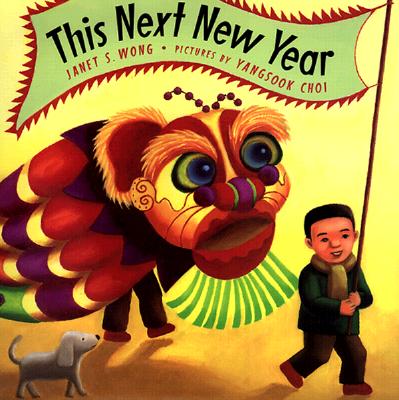 A young boy looks forward to Chinese New Year - also known as the Lunar New Year, the day of the first new moon. It is a time of hope, and you don't have to be Chinese to celebrate it! His best friend, Glenn, who is French and German, and his cousin Evelyn, part Hopi and part Mexican, like the food and the envelopes of money, while he celebrates the fresh start the day offers. He cleans the house to make room for luck, and is glad the palms of his hands itch - that means he is coming into money. Most of all, he vows not to say things such as "can't do / don't have / why me" because he has dreams he is ready to make come true. Janet S. Wong's spare, lyrical couplets voice a child's determination to face the new year with courage and optimism. Yangsook Choi captures the spirit of celebration in her vibrant, energetic pictures.
The Race for the Chinese Zodiac by Gabrielle Wang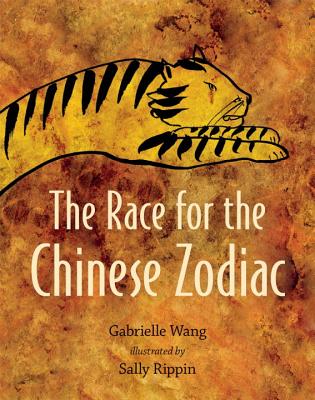 Long ago in ancient China, the Jade Emperor, ruler of heaven and earth, proclaimed a mighty race, saying that the first twelve animals to cross the river would have a year named after them. When the gong rings out, Tiger leaps in the river, followed by peaceful Rabbit clutching a log. Rat and Cat climb on Ox's back, and Dog splashes in the shallows while Rooster finds a raft and takes clever Monkey and gentle Goat on board. Snake hitches a ride in Horse's mane, powerful Dragon flies over the river, and Pig plays happily in the mud. But thirteen animals are racing for only twelve places on the Zodiac. Who will be honest, and who devious? Who will help friends along the way? Who will come first — and who will miss out?
Sam and the Lucky Money by Karen Chinn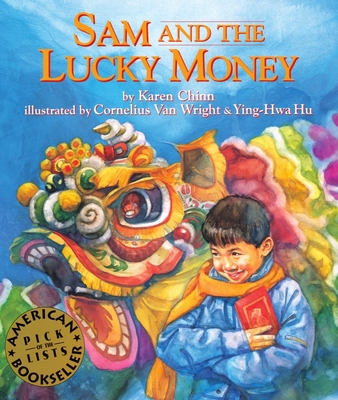 Sam can hardly wait to go shopping with his mom. It's Chinese New Year's day and his grandparents have given him the traditional gift of lucky money red envelopes called leisees (lay-sees). This year Sam is finally old enough to spend it any way he chooses. Best of all, he gets to spend his lucky money in his favorite place Chinatown But when Sam realizes that his grandparents' gift is not enough to get the things he wants, his excitement turns to disappointment. Even though his mother reminds him that he should appreciate the gift, Sam is not convinced until a surprise encounter with a stranger. With vivid watercolor paintings, artists Cornelius Van Wright and Ying-Hwa Hu celebrate the sights and sounds of festive Chinatown streets. In her picture book debut, author Karen Chinn tells the affecting story of a child who discovers that sometimes the best gifts come from the heart.